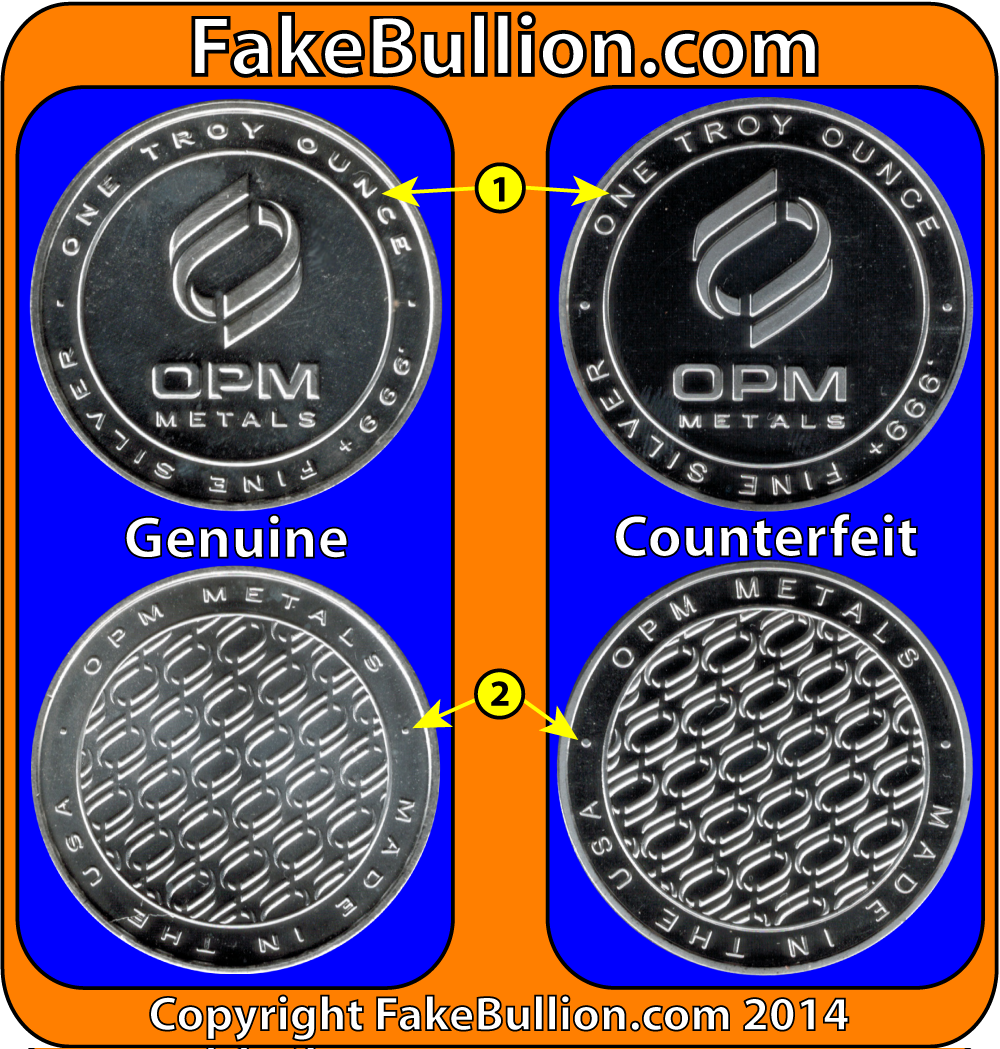 Notable Differences
The radial lettering is taller on the counterfeit round.  The lettering height is compressed on the genuine piece giving it a "squat" appearance.
The two dots on the radial design are larger on the counterfeit round, both on the obverse and reverse.  On the reverse, the dots are also positioned lower than on the genuine piece.
Discussion & Detection
A proof-like background/field surface finish is often an easy way to identify fakes, but in this case it is a very good match for the standard finish on OPM rounds.  The minting is generally crisper/cleaner on the counterfeit pieces, and the taller lettering is easier to read.  Placed side by side, the counterfeit round could subjectively be considered more attractive.  On our sample the counterfeit weight was low, but that can vary.  The counterfeit diameter is slightly larger than the genuine piece.  This piece is best identified through objective testing methods such as precise measurements, the Precious Metals Verifier, or the use of silver testing solution.