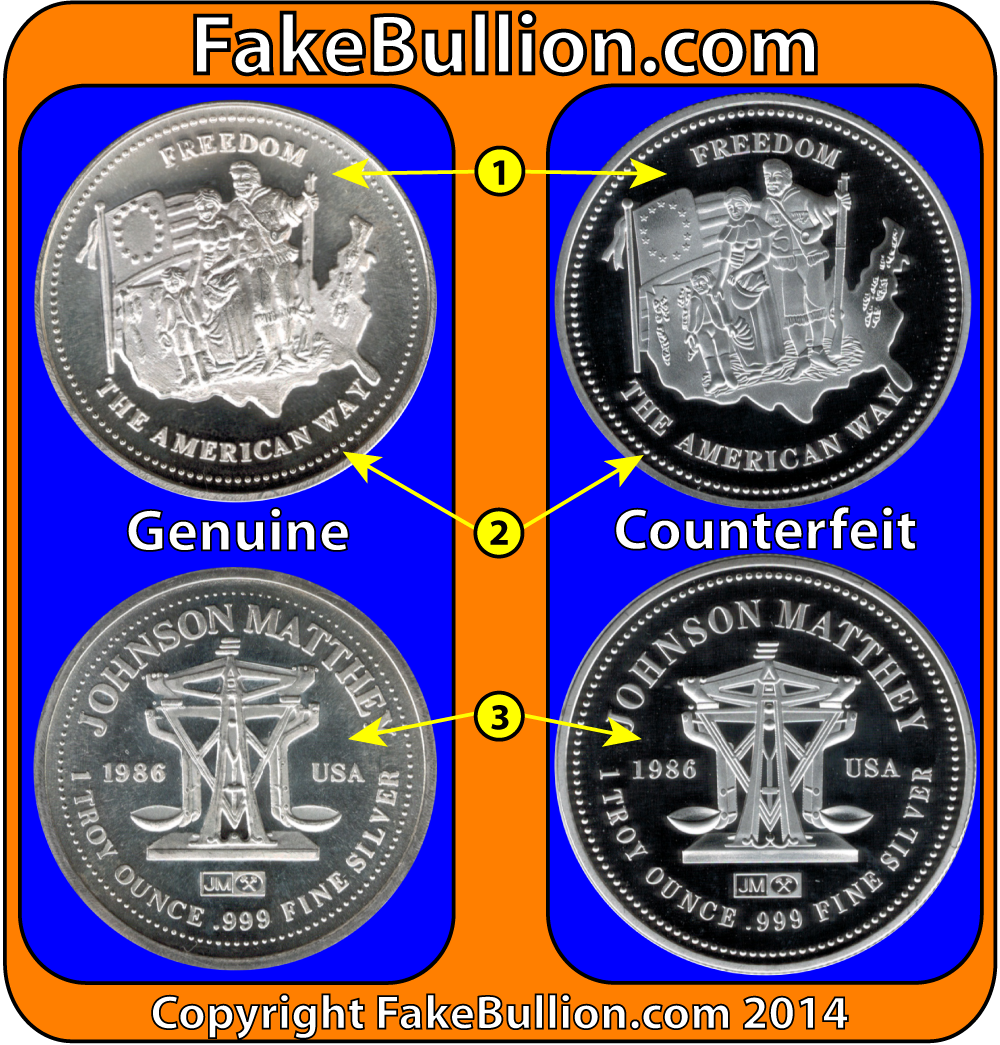 Notable Differences
The genuine round has a slightly concave field (the surface is dished in), where the counterfeit round has a perfectly flat field.  The counterfeit field is also more proof-like than the genuine round.
The radial dots are closer to the rim on the counterfeit round on both the obverse and reverse.
The field finish is more proof-like on the counterfeit round.
Discussion & Detection
The minting is generally crisper/cleaner on the counterfeit piece.  Placed side by side, the counterfeit round could subjectively be considered more attractive, however it lacks the concavity found on the obverse of the genuine round.  On our sample the counterfeit weight was low, but that can vary.  The counterfeit diameter is only slightly larger (less than 1 mm difference) than the genuine piece.  In drilling this item, we found that the internal metal is not an obvious brass color, but rather appears silver.  This piece is best identified using the Precious Metals Verifier or Precious Metal Verifier PRO.