We have compared this counterfeit bar to an older production Silvertowne Eagle bar (Version #1) and the modern current production bar (Version #2).
Genuine Version #1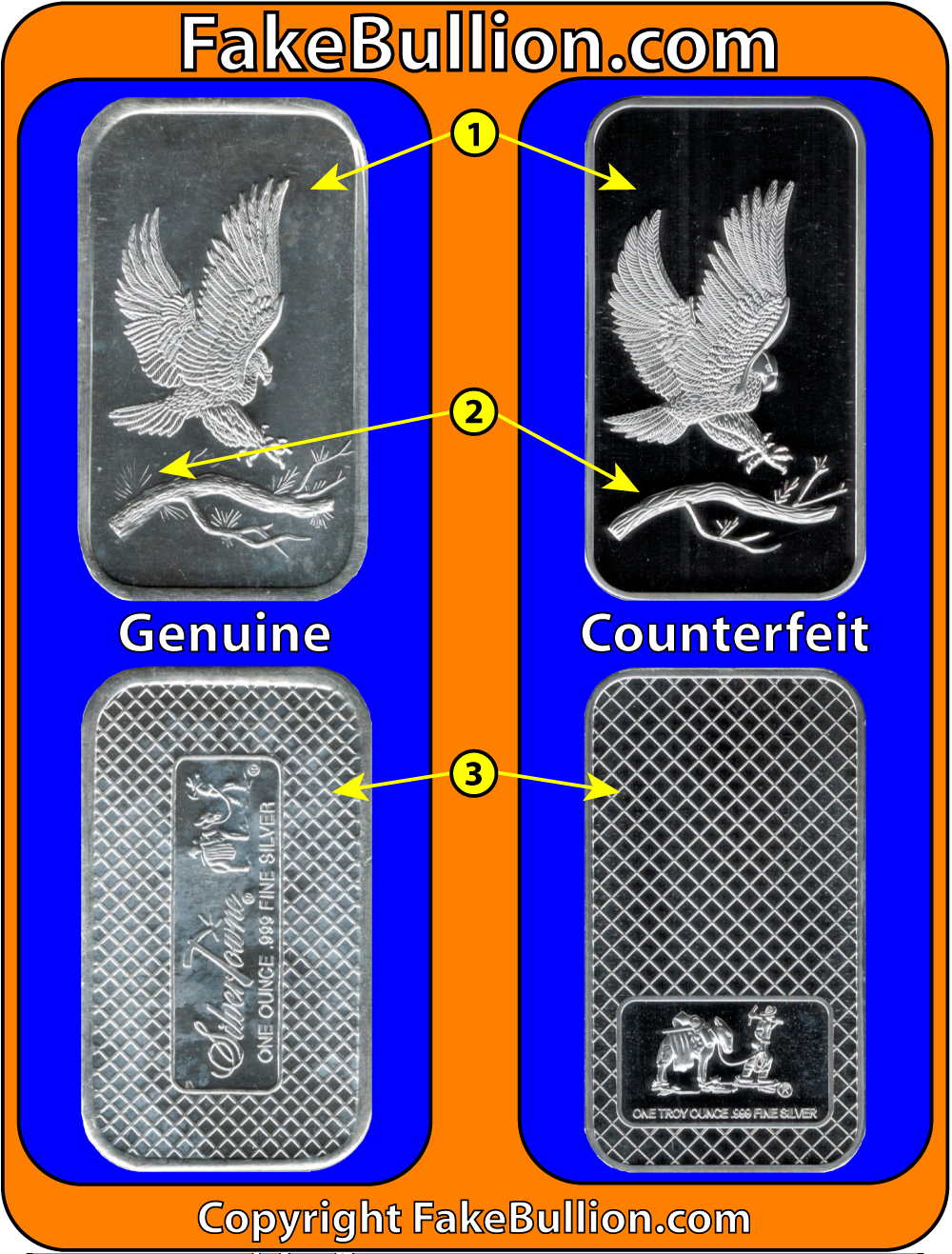 Notable Differences
The field is too proof-like on the counterfeit bar.  The genuine bar does have a smooth, reflective background finish, but not to the proof-like level of the counterfeit.  However, without having the genuine and counterfeit examples side-by-side, the difference is not obvious.
The counterfeit lacks fine detail on the left end of the branch.  The eagle's head is also missing some texture on the counterfeit.
The reverse style on this counterfeit is in portrait orientation, where this particular genuine bar has the landscape style reverse.  However, the genuine bars have been produced in both styles, and there are other Silvertowne counterfeits with the landscape style reverse, so the reverse style is not a reliable indicator.  In both the portrait and landscape reverse styles, the counterfeits tend to be more proof-like and have slightly thinner lines than the genuine bar.
Genuine Version #2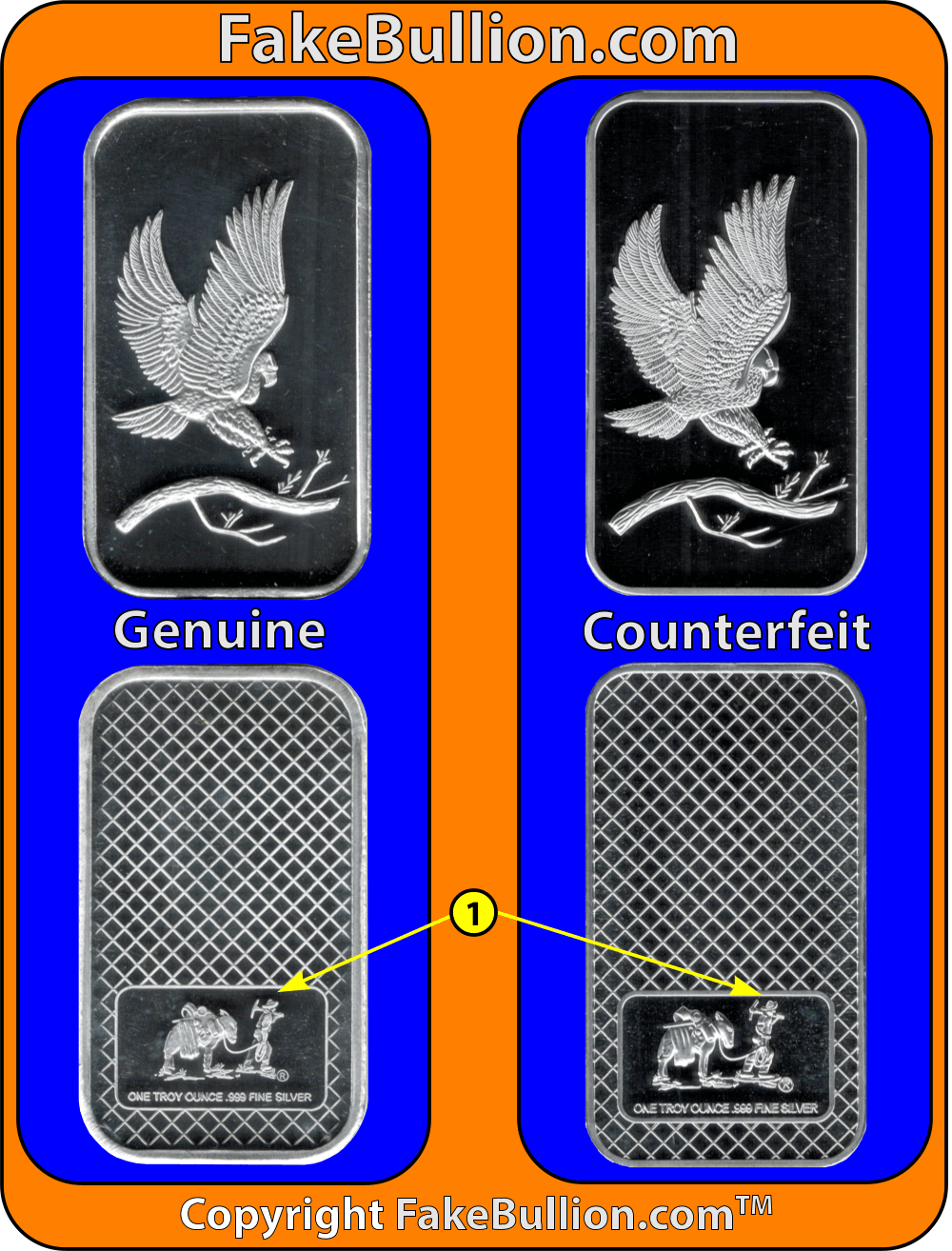 Notable Differences
The donkey and miner are slightly larger on the counterfeit bar, with a smaller gap between the miner's head and the edge of the rectangle.

Discussion & Detection
While there are significant visual differences between the older genuine bar and the counterfeit, the counterfeit is an extremely good copy of the current production bar.  If anything, the counterfeit bar is actually a bit crisper and more detailed.  The Precious Metals Verifier is a good option for detecting a counterfeit like this where there are limited visual and dimensional differences.