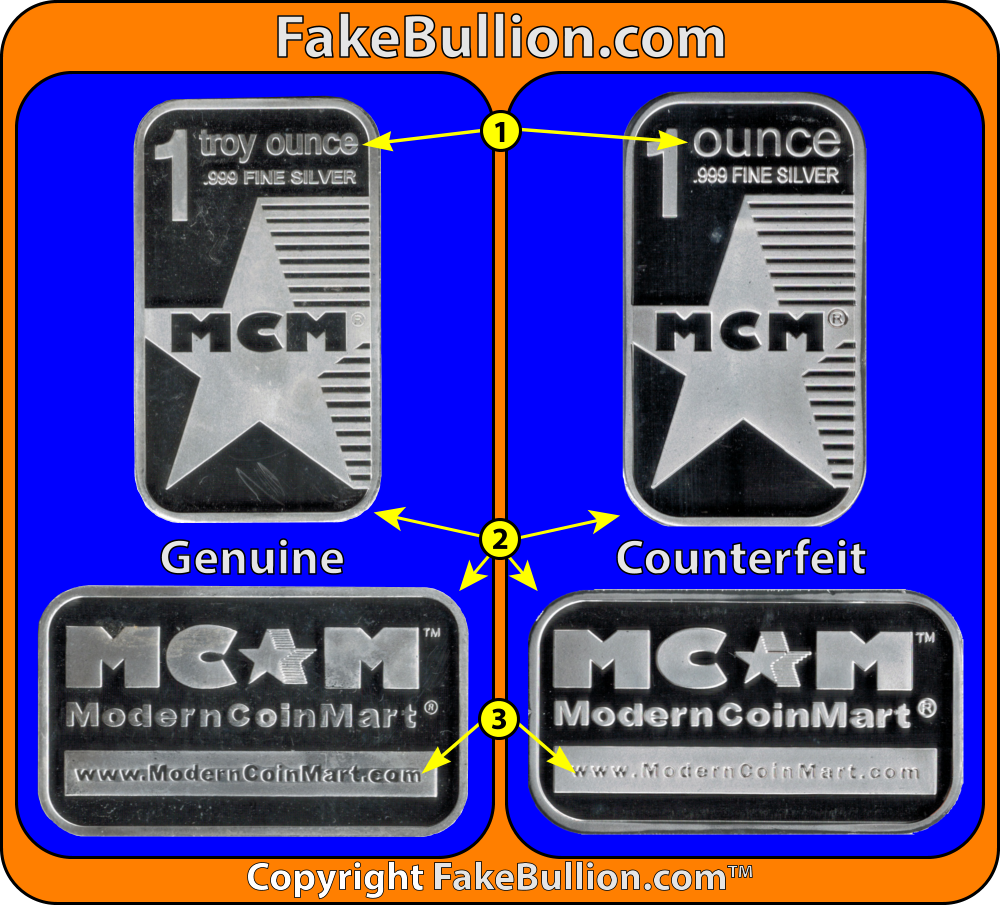 Notable Differences
The counterfeit is missing the word "troy" here, reading only "1 ounce" instead of "1 troy ounce."  The ".999 FINE SILVER" lettering is also taller on the fake bar.
The corner radius is too large (too rounded) on the counterfeit bar.
The website address on the reverse is very clear on the genuine bar, where the lettering is very thin and less contrasting on the counterfeit bar.
Discussion & Detection
This counterfeit bar has several visual giveaways that it is fake.  It is slightly smaller in width and much thicker than the genuine bar, but the most obvious indicator is the omission of the word "troy" in the weight marking.  There are a few other visual indicators, such as larger and more prominent trademark symbols on the counterfeit, and on both sides of the bar the stripes that extend to the right of the star are not perfectly aligned with the bottom point of the star.