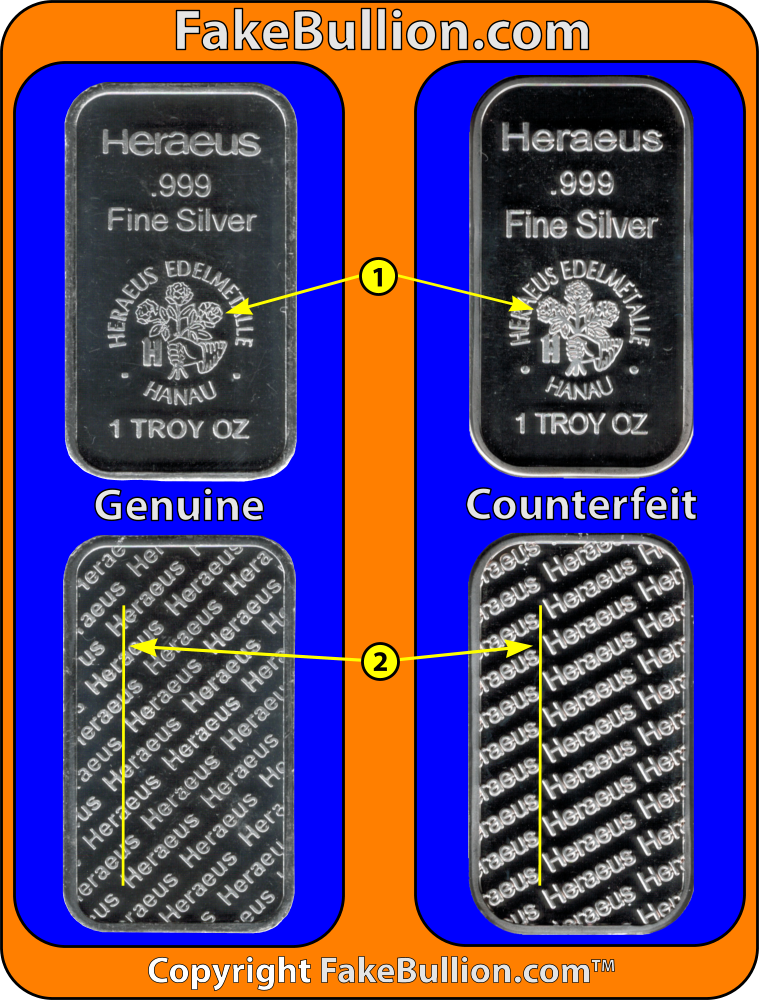 Notable Differences
The lines composing the rose design on the front of the bar are finer and more clearly defined on the genuine bar.  The lines on the counterfeit bar are thicker and blur together.
The repeating "Heraeus" lettering on the back of the bar is arranged differently.  On the genuine bar, the "H" lines up vertically only every fifth row.  On the counterfeit bar, all of the lettering is aligned vertically.

Discussion & Detection
In addition to the notes above, the corner radius on the counterfeit bar is also slightly larger than the genuine bar.  At first glance, and without a genuine bar in hand for comparison, this counterfeit looks quite good.  However, by knowing what the rose design on the front and lettering pattern on the back should look like, this fake is easily identify visually.