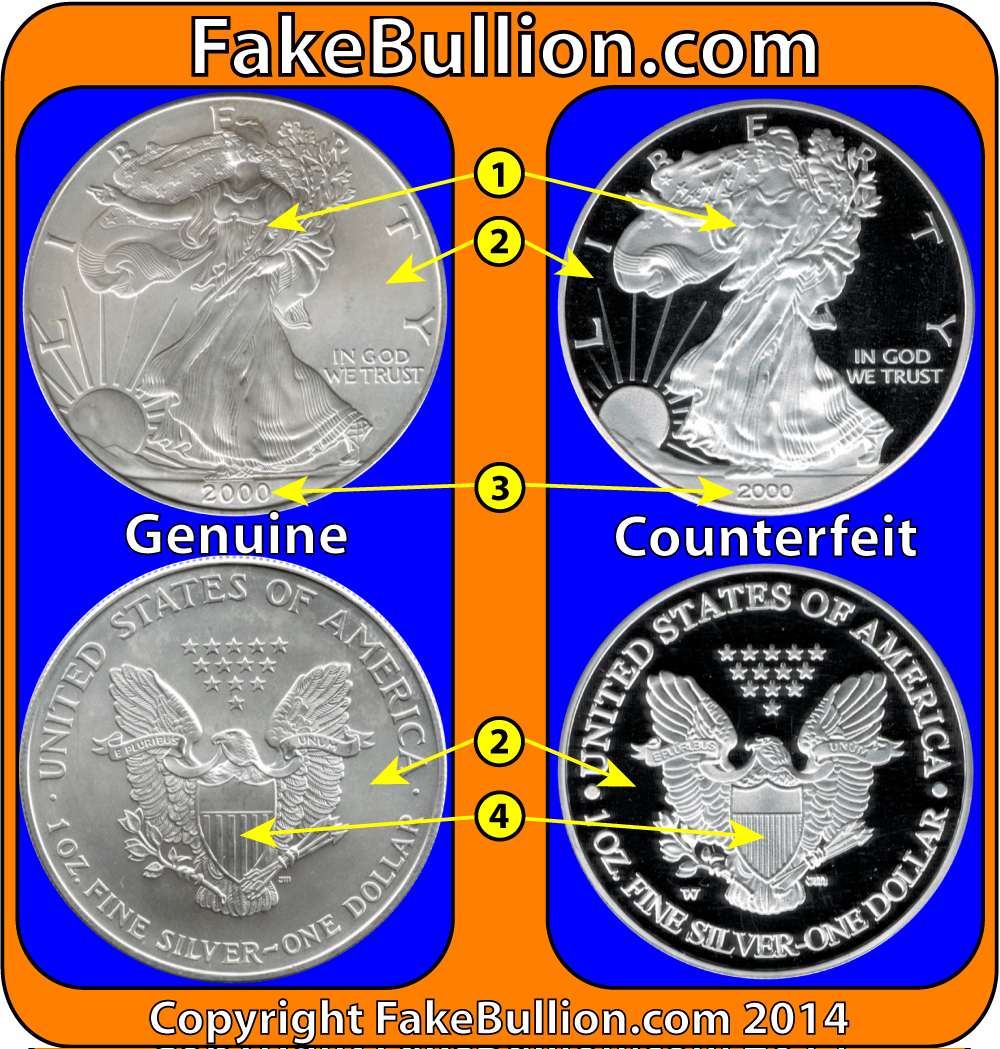 Notable Differences
The dress detail is lacking on the counterfeit, along with detail on the flag and branches.  The sun ray that should cross under the "L" in Liberty is cut short.
The field/background finish is proof-like on the counterfeit, where it is matte on the genuine bullion issue Silver Eagle.
The date is smaller on the counterfeit.
The stripes on the shield are too narrow and too numerous on the counterfeit.  The eagle feathers also lack detail.  The orientation of the reverse may be incorrect (i.e. the coin is rotated around the vertical axis rather than the horizontal axis).
Discussion & Detection
The proof-like background/field surface finish and the crude details all around make this particular counterfeit fairly easy to identify visually.  However, there are other more convincing American Silver Eagle counterfeits in the database.