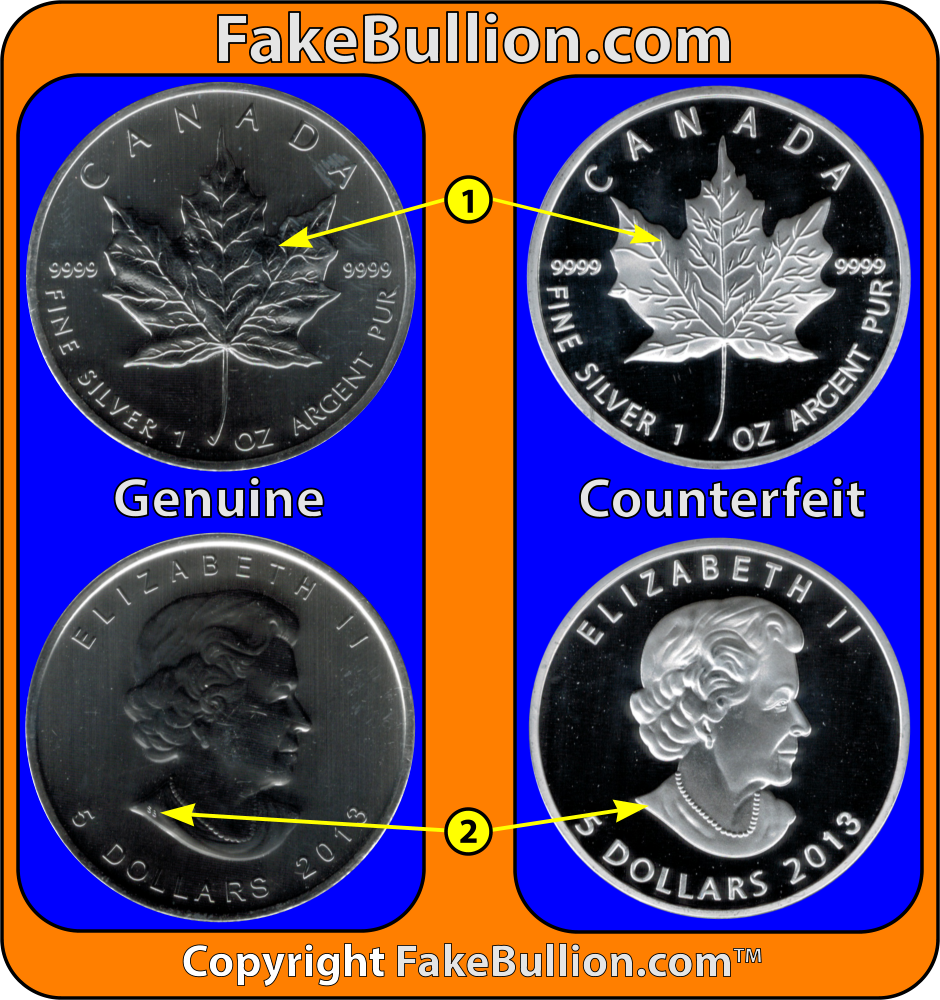 Notable Differences
The maple leaf is relatively flat on the counterfeit coin.  It lacks the texture and detail present on the genuine coin.
The queen's image has a matte finish on the counterfeit coin which contrasts highly with the proof-like field.  On the genuine coin the image is highly polished and the field has a burnished or brushed finish.  The counterfeit is also missing the initials "SB" in the lower left corner of the image.

Discussion & Detection
This early counterfeit Maple is easily identified by the crude maple leaf detail and the proof-like field finish.  However, later counterfeits improved these discrepancies.