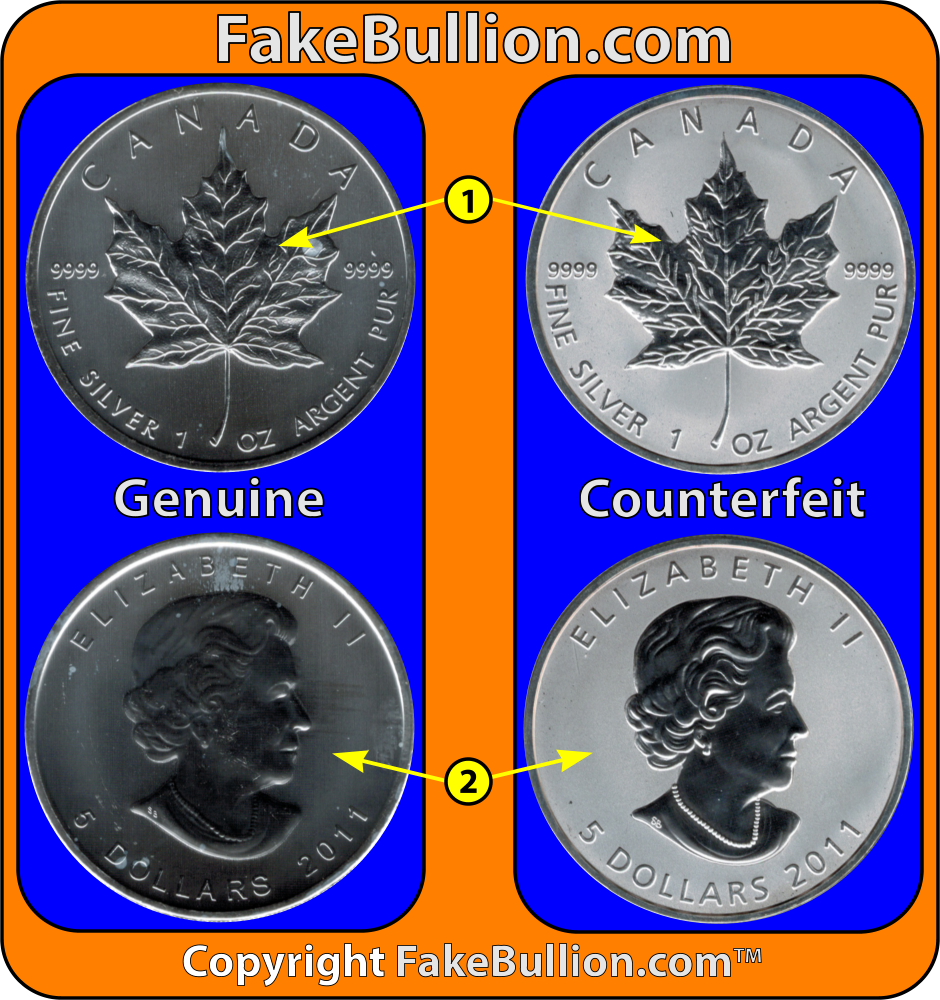 Notable Differences
The veins on the maple leaf are thicker and more pronounced on the counterfeit.
The field has a matte finish on both sides of the counterfeit coin.  This is a closer approximation to the finish on genuine Maples than previous counterfeits, but still does not match the directional burnished/brushed finish of genuine Maples.

Discussion & Detection
This counterfeit Maple features several improvements over previous fakes.  It can still be identified visually from the thick lines on the leaf and the matte background finish, but without a genuine coin next to it, this fake is fairly convincing.  The diameter is an exact match, but the fakes tend to be thicker and run slightly heavy.