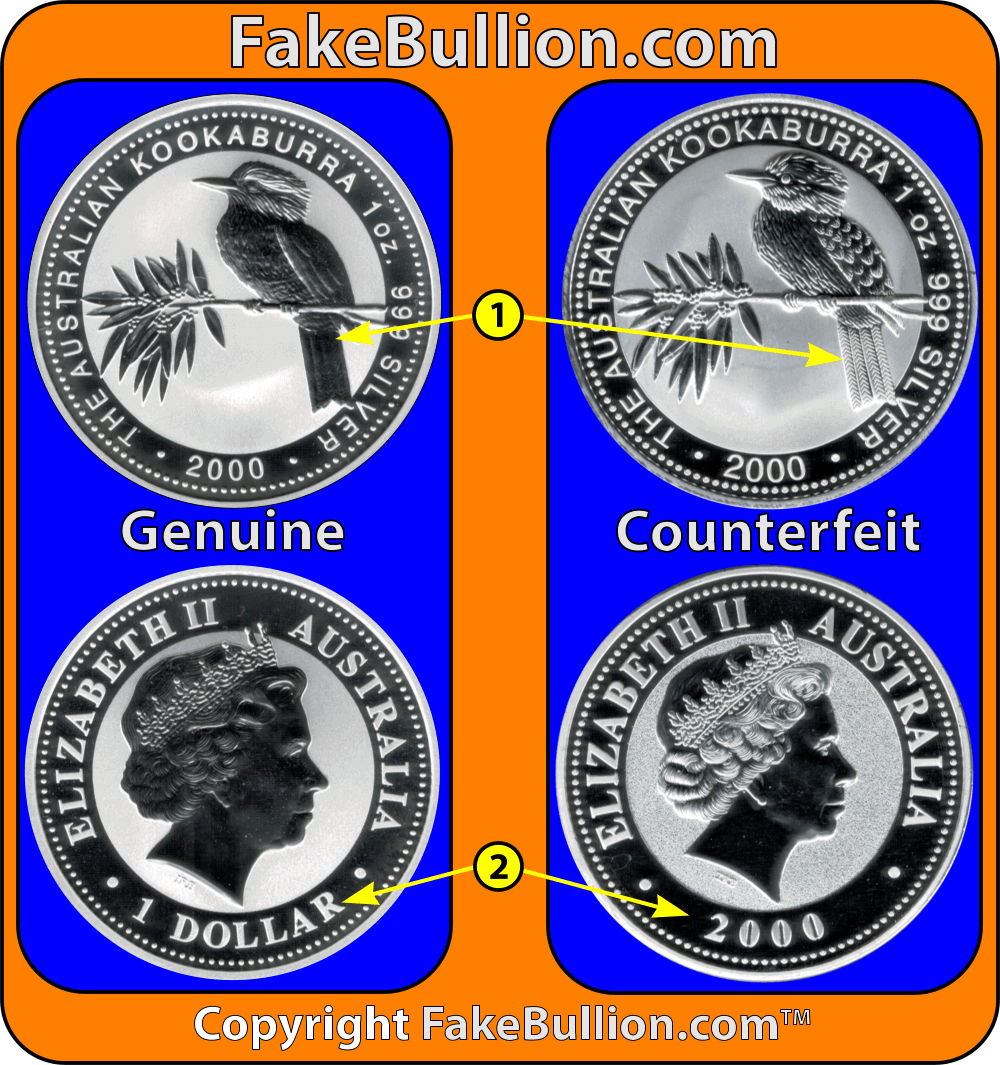 Notable Differences
This feather details are more subtle on the genuine coin, and much coarser on the counterfeit.  This is most noticeable on the wing and tail.  The tail is also slightly wider on the counterfeit.
The counterfeit coin has the year 2000 under the queen's portrait instead of the denomination 1 DOLLAR that is present on the genuine coin.

Discussion & Detection
The year on the reverse, rather than the denomination, is an obvious error which makes this fake easy to spot.