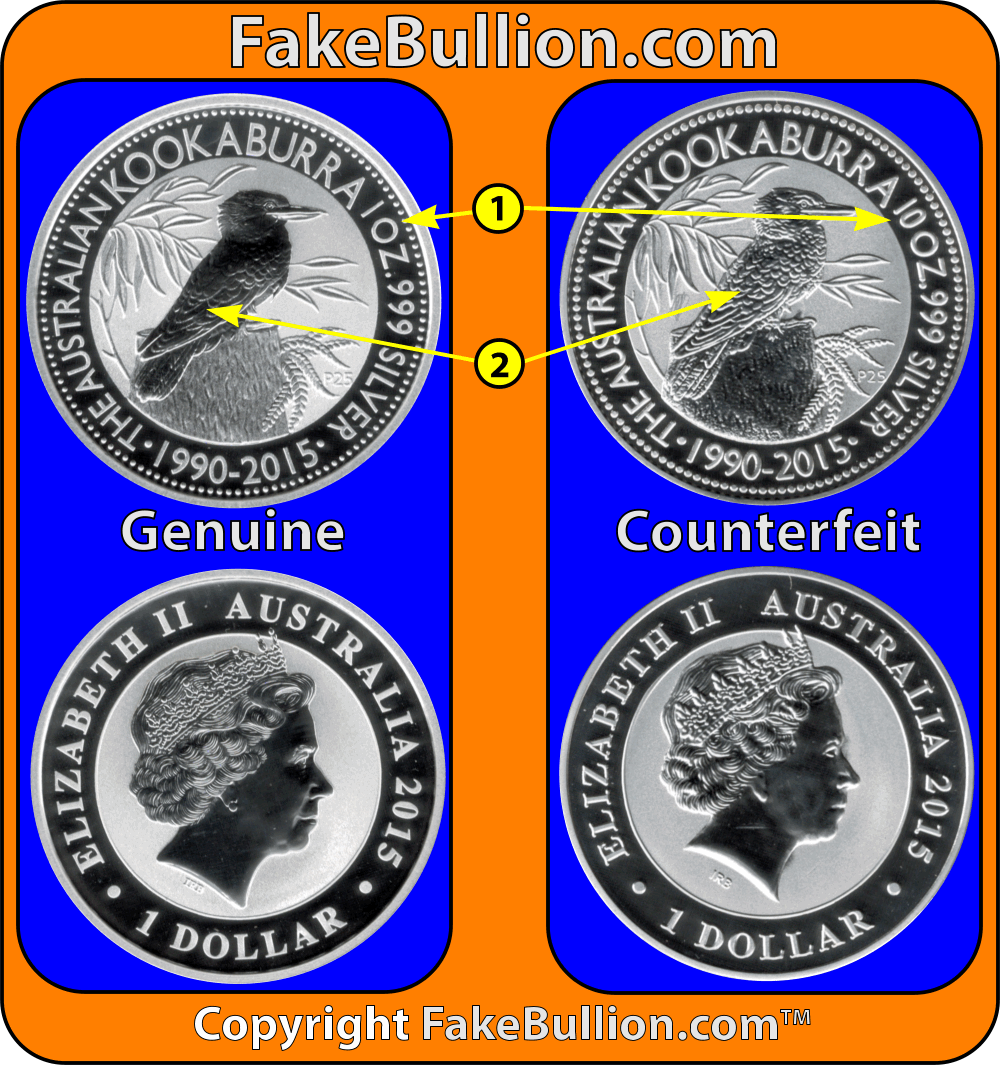 Notable Differences
This counterfeit is incorrectly marked 10 OZ instead of 1 OZ.
The kookaburra is more polished and has more subtle feather detail on the genuine coin.

Discussion & Detection
The 10 OZ error makes this fake easy to identify, and our sample is also under weight.  However, the 10 OZ error was fixed in a later version of this counterfeit, making the newer version much more convincing.