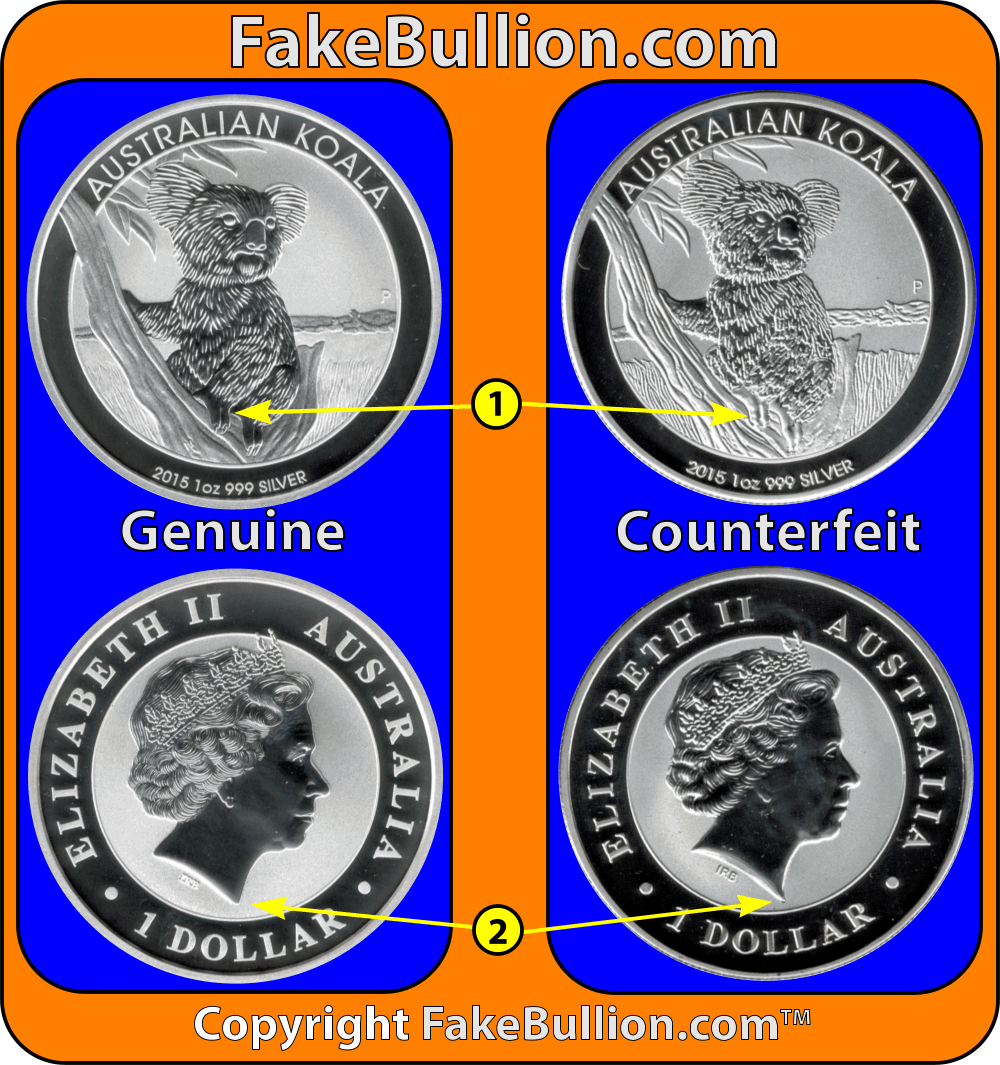 Notable Differences
This koala's feet are mistakenly matte finished on the counterfeit and blend in with the tree branch, where they have the same proof-like finish as the rest of the animal on the genuine coin.  The tree branch also has more pronounced detail on the counterfeit.
The right corner of the neck line forms a sharp point on the counterfeit, where it is rounded on the genuine coin.  This detail did not show up very well on the scans, but is easier to see in person.

Discussion & Detection
This is a high quality fake.  The size is only off by half a millimeter and the design is replicated much more convincingly than earlier attempts to counterfeit complex designs.  Our sample was about a gram light, but the weight can vary from one piece to another.  The koala's feet and the tree branch detail make it possible to identify this fake visually, but without a genuine example or the above graphic in hand, it is best to check these with the Precious Metal Verifier.