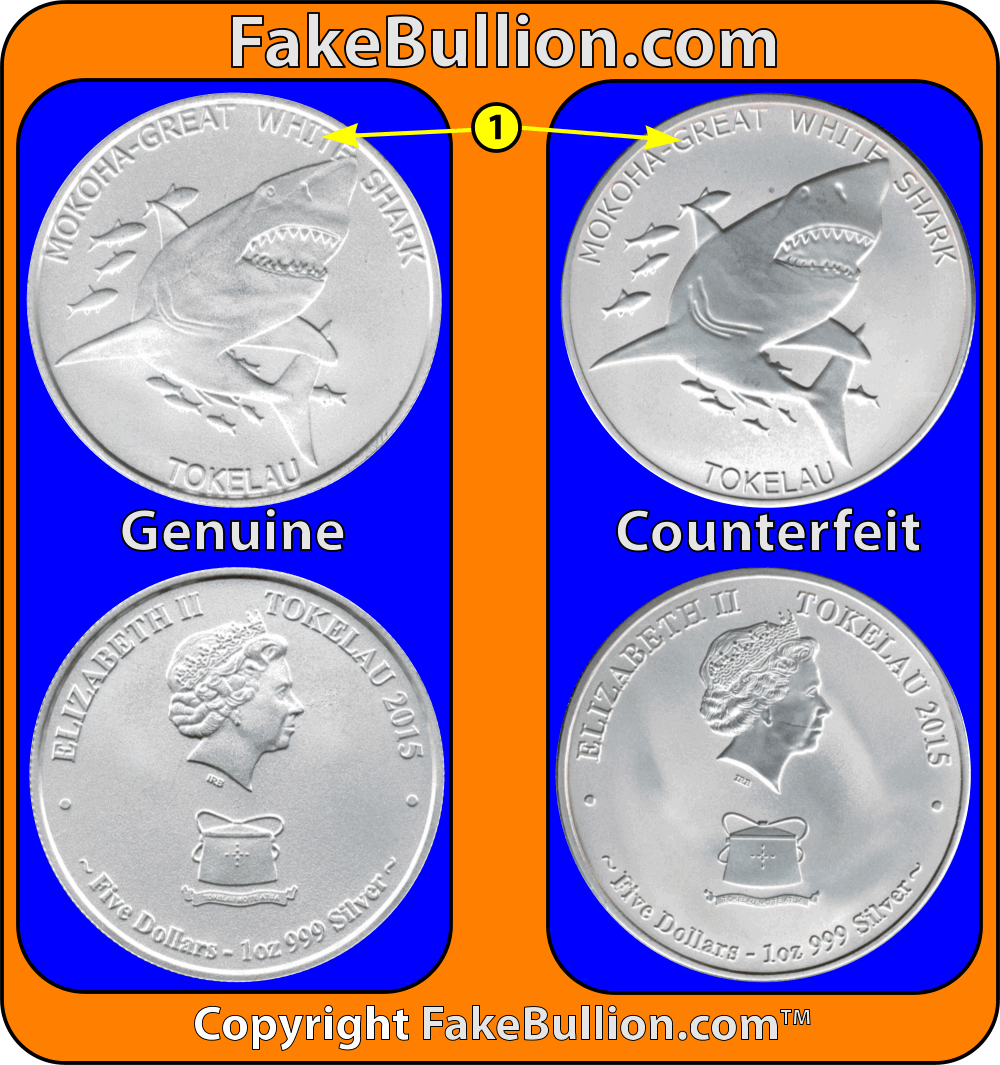 Notable Differences
The lettering is slightly thinner and contrasts more with the matte field finish on the counterfeit.

Discussion & Detection
This fake is extremely difficult to detect visually.  Subjectively, the counterfeit coin actually looks a little better, as the images and lettering contrast more with the matte background finish, where they blend more on the genuine coin.  The only apparent flaw is that our counterfeit sample was made with the wrong obverse to reverse orientation.  The genuine coin features "coin orientation" (where you flip the coin along the horizontal axis) while the counterfeit was struck with "medal orientation" (flip the coin along the vertical axis).  As this is a simple matter of reorienting the dies during production, it is probable that this error may be corrected in future fakes.  Therefore while a coin with medal orientation is surely a counterfeit, simply having the proper coin orientation is not enough to authenticate a coin.  Our sample fake weighed in about a gram heavy and was just one millimeter larger in diameter than the genuine coin.  This fake is best detected using the Precious Metal Verifier.