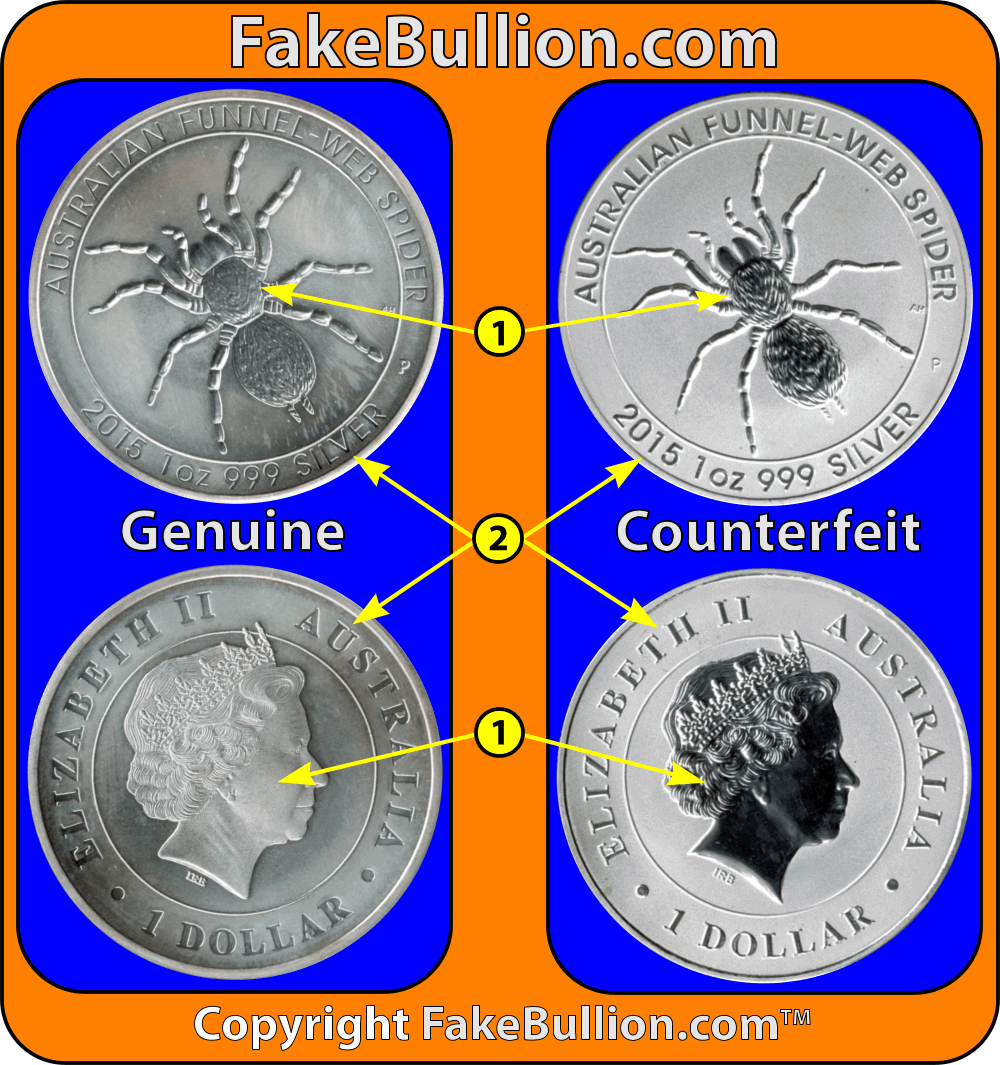 Notable Differences
The spider and the queen's portrait are both produced with a highly reflective finish on the counterfeit coin, where they have a matte finish much closer to the field finish on the genuine coin.
The lettering around the outside of the coin on both the obverse and reverse is raised on the counterfeit, where it is recessed into the coin surface on the genuine example.

Discussion & Detection
The lettering being raised on the counterfeit and recessed on the genuine coin make this fake quite simple to identify.  Our counterfeit sample was also slightly under weight.