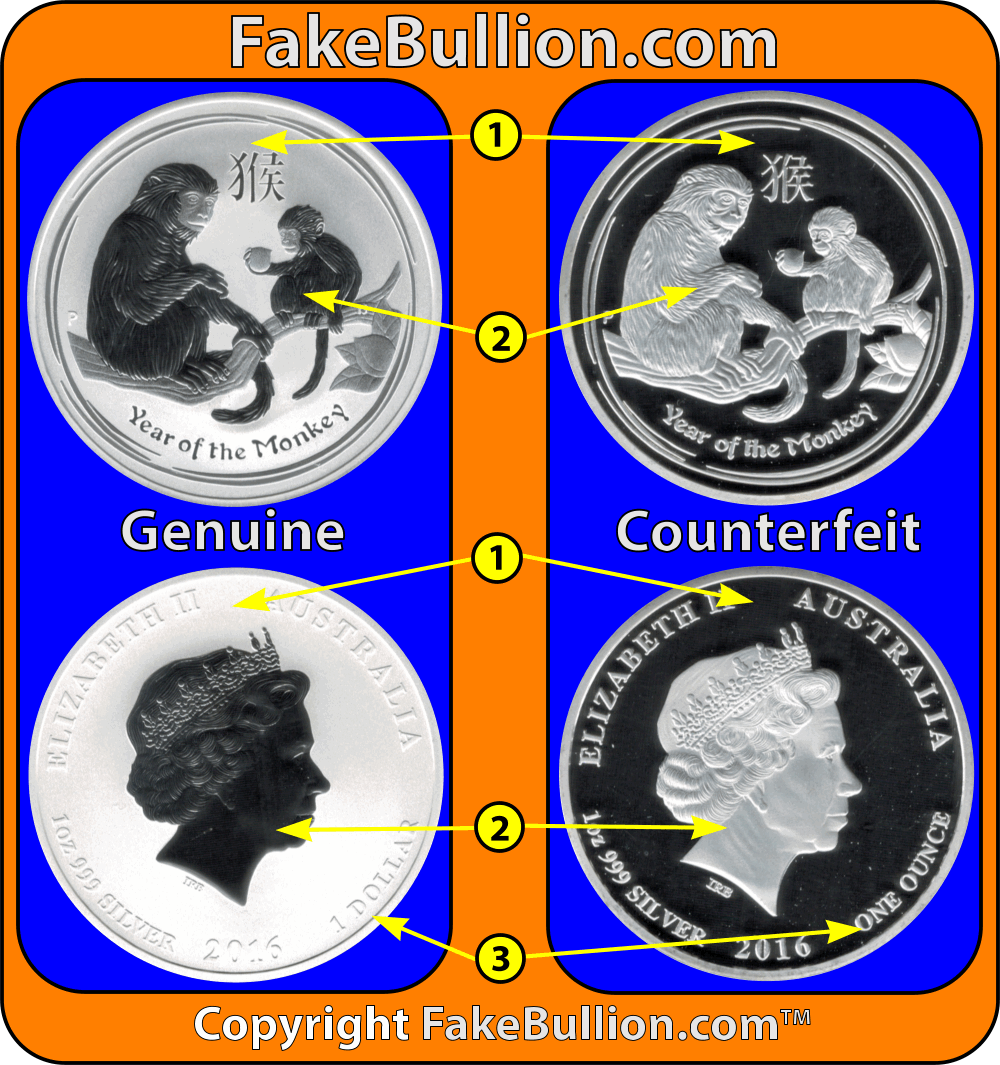 Notable Differences
The background is frosted on the genuine coin but proof-like on the counterfeit coin.
The monkeys and the queen's portrait are proof-like on the genuine but matte finished on the counterfeit.
The counterfeit coin is marked "ONE OUNCE" where the genuine coin is marked "1 DOLLAR"

Discussion & Detection
This fake has numerous visual errors that make it easy to identify, including reversed matte/proof finishes, incorrect monetary marking, and being 5 mm smaller than the genuine coin.  Our sample was also under weight.