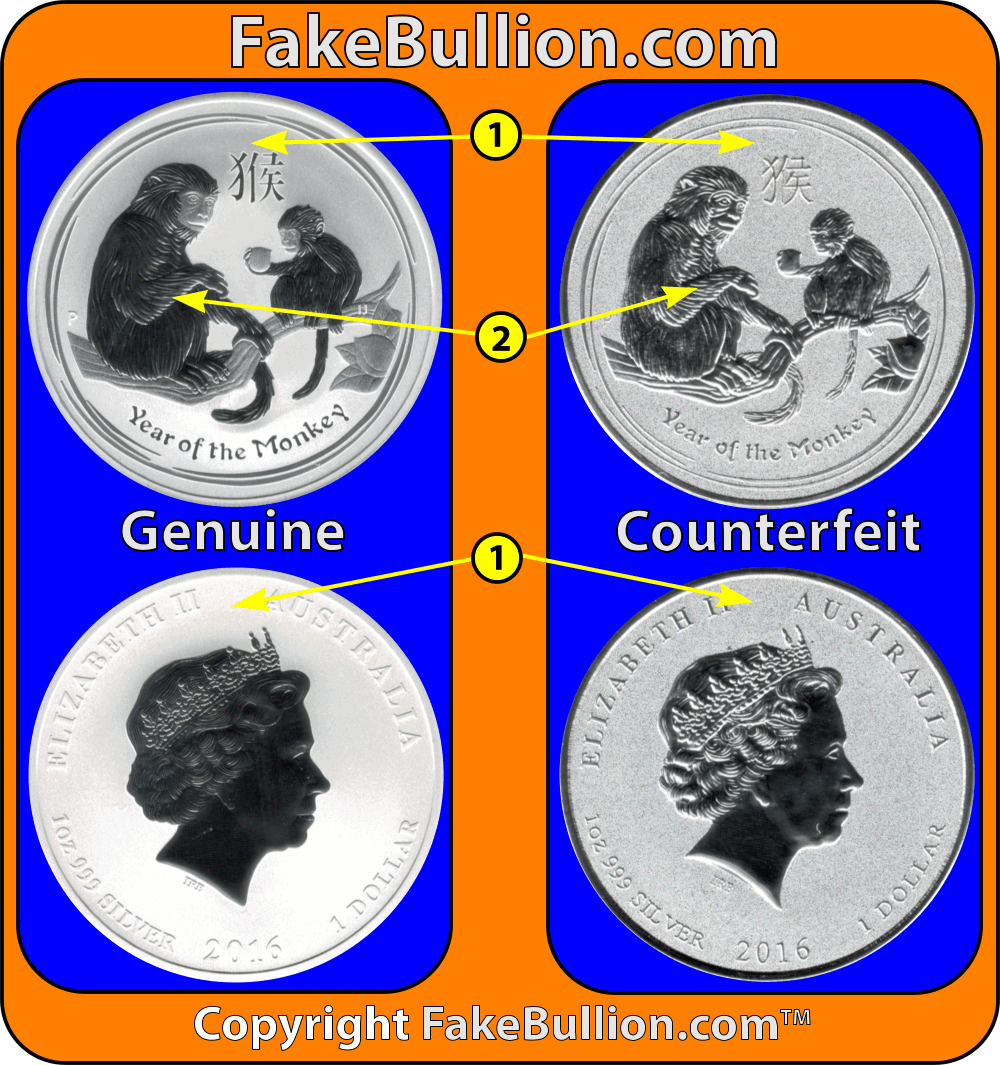 Notable Differences
The counterfeit mimics the frosted background finish of the genuine coin, but the counterfeit texture is not as smooth or consistent as the genuine coin.
The details on the monkeys are cruder on the counterfeit coin.  The counterfeit also lacks the contrasting finish on the branch, leaves, and faces that is present on the genuine coin.  The lettering on the front of the coin is raised above the background on the counterfeit, but is recessed into the background on the genuine coin.

Discussion & Detection
This counterfeit is much closer to the genuine design than the earlier counterfeit version of this coin, however there are still sufficient visual indicators to identify this fake. It is also significantly smaller in diameter, at only 40 mm compared to the genuine coin at 45 mm, and our sample was 3 grams under weight.