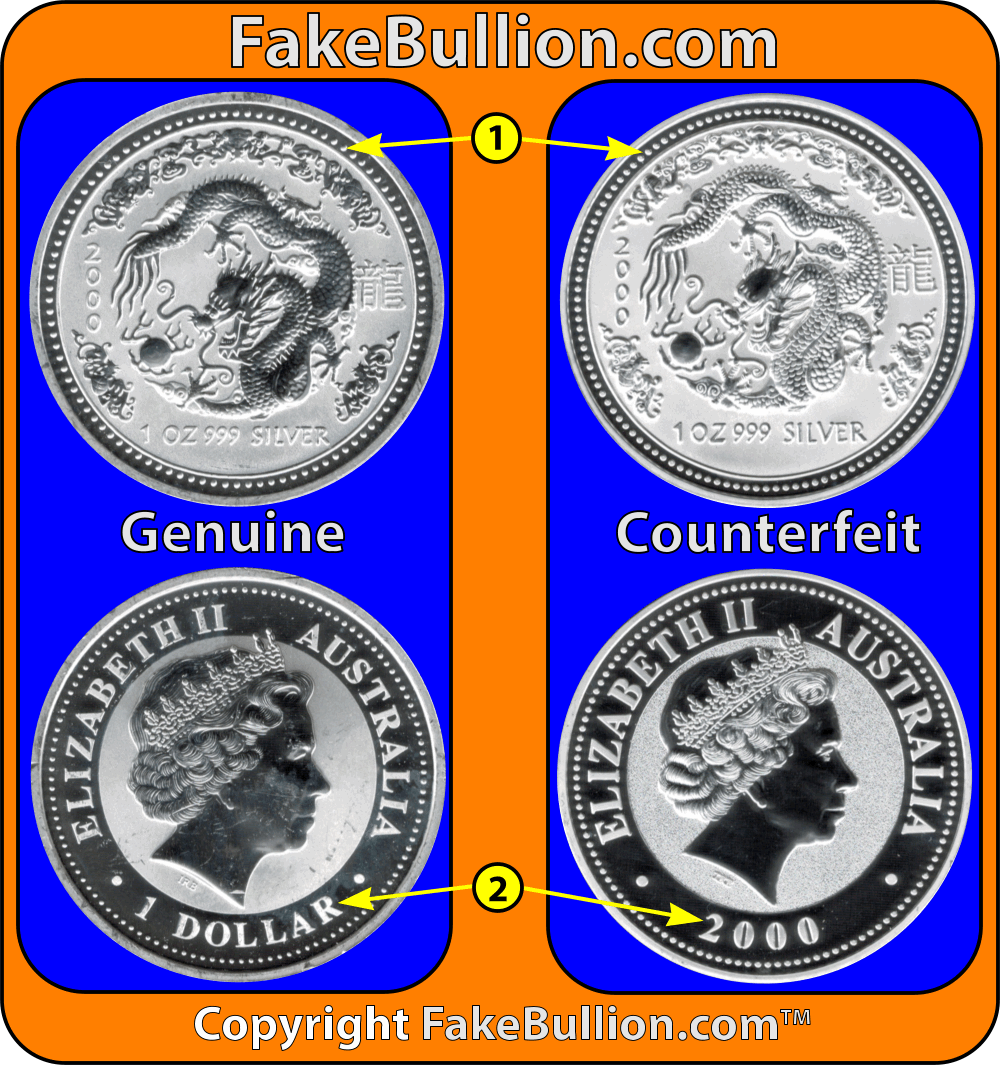 Notable Differences
On the genuine coin, the ring of dots around the outside edge is closer to the center of the coin than the rim.  On the counterfeit, the dot pattern is equally spaced between the center and the rim.
The counterfeit coin has the year 2000 under the queen's portrait instead of the denomination 1 DOLLAR that is present on the genuine coin.

Discussion & Detection
There are some texture issues on the dragon itself, but overall this counterfeit is well made.  It is straight forward to identify, however, since the counterfeiters replaced the currency denomination with the year on the obverse.