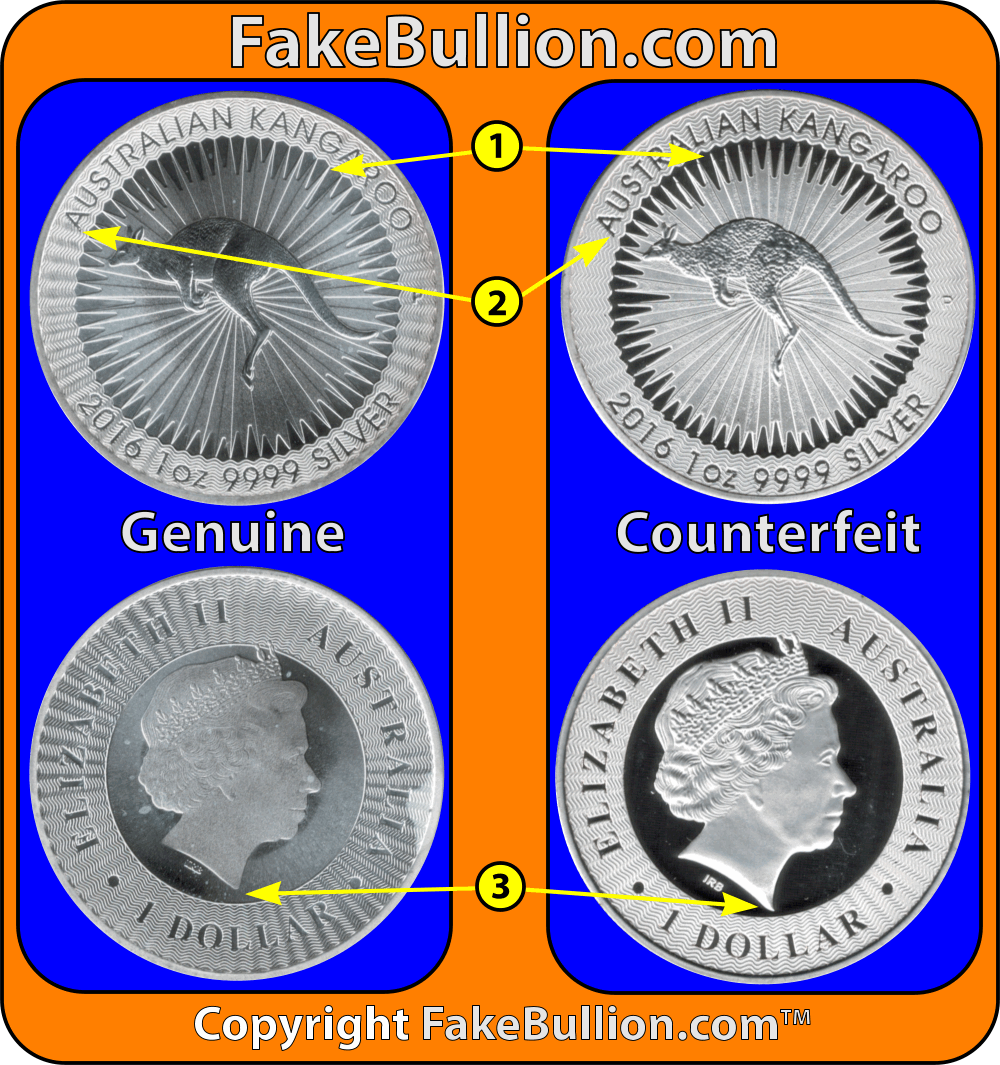 Notable Differences
On the genuine coin, most of the central rays touch the border design.  On the counterfeit coin, there is a small gap between many of the rays and the border design, particularly noticeable under the "R-A-L-I-A-N K-A" letters.
The counterfeit coin is missing the micro-engraved security feature, a tiny letter "A" at the base of the "A" in "AUSTRALIAN," which is visible under magnification on the genuine coin.
The queen's portrait is slightly larger on the counterfeit coin, with a sharper corner on the neck line that is closer to the border design than on the genuine coin.

Discussion & Detection
As a relatively new entry in the bullion market, this counterfeit kangaroo is of high enough quality that it could fool individuals who don't know to look for the micro-engraved "A."  Our sample was, however, both thicker than the genuine coin and weighed less than 1 troy ounce, making it easy to identify with basic testing methods.