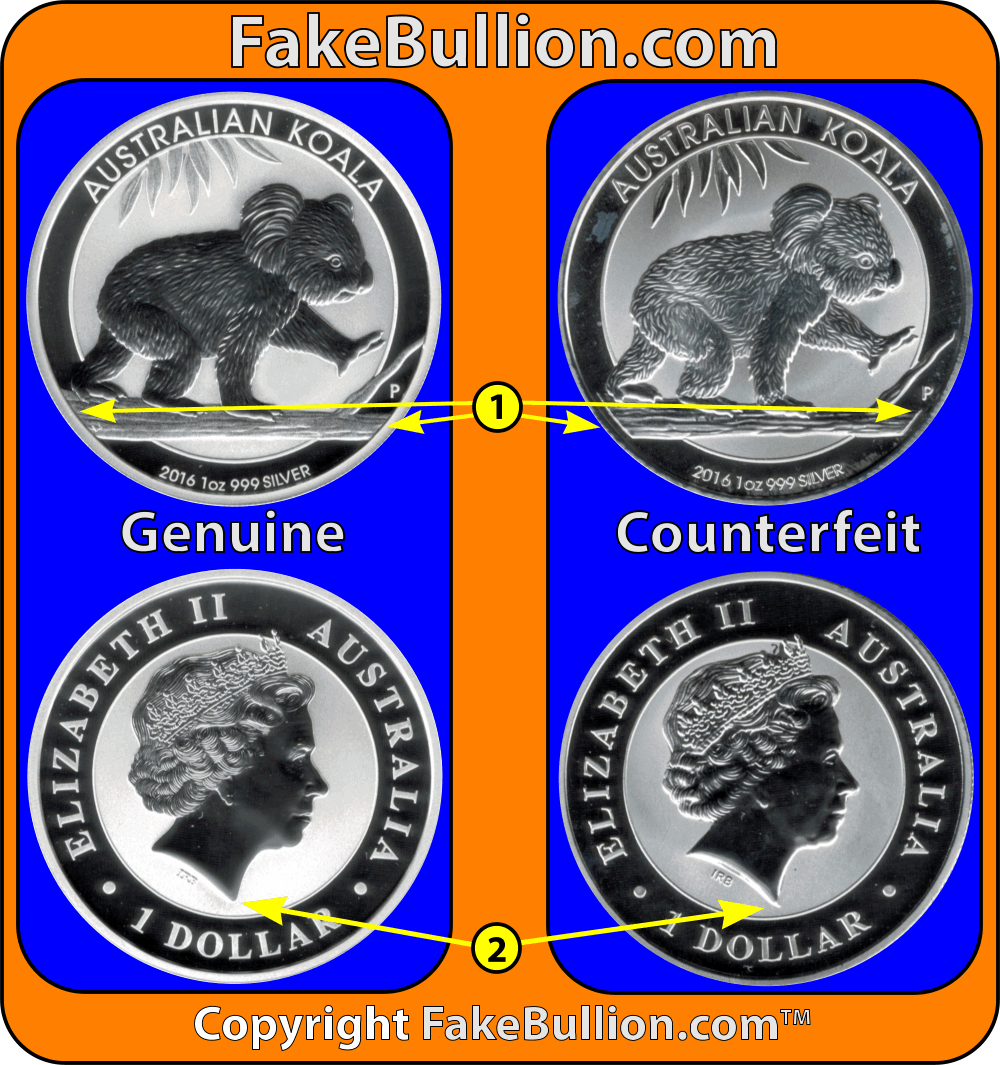 Notable Differences
The tree branch extends all the way to the rim of the genuine coin, where there is a gap between the ends and the rim on the counterfeit coin.  The tree branch also has more of a matte finish on the genuine coin.
On the counterfeit coin, there is a sharper corner on the neck line of the queen's portrait, which is also closer to the rim than on the genuine coin.

Discussion & Detection
Our sample is slightly under weight, but the koala itself is more convincing than on past counterfeit pieces.  The gap between the ends of the tree branch and the rim is the key to identifying this fake visually.