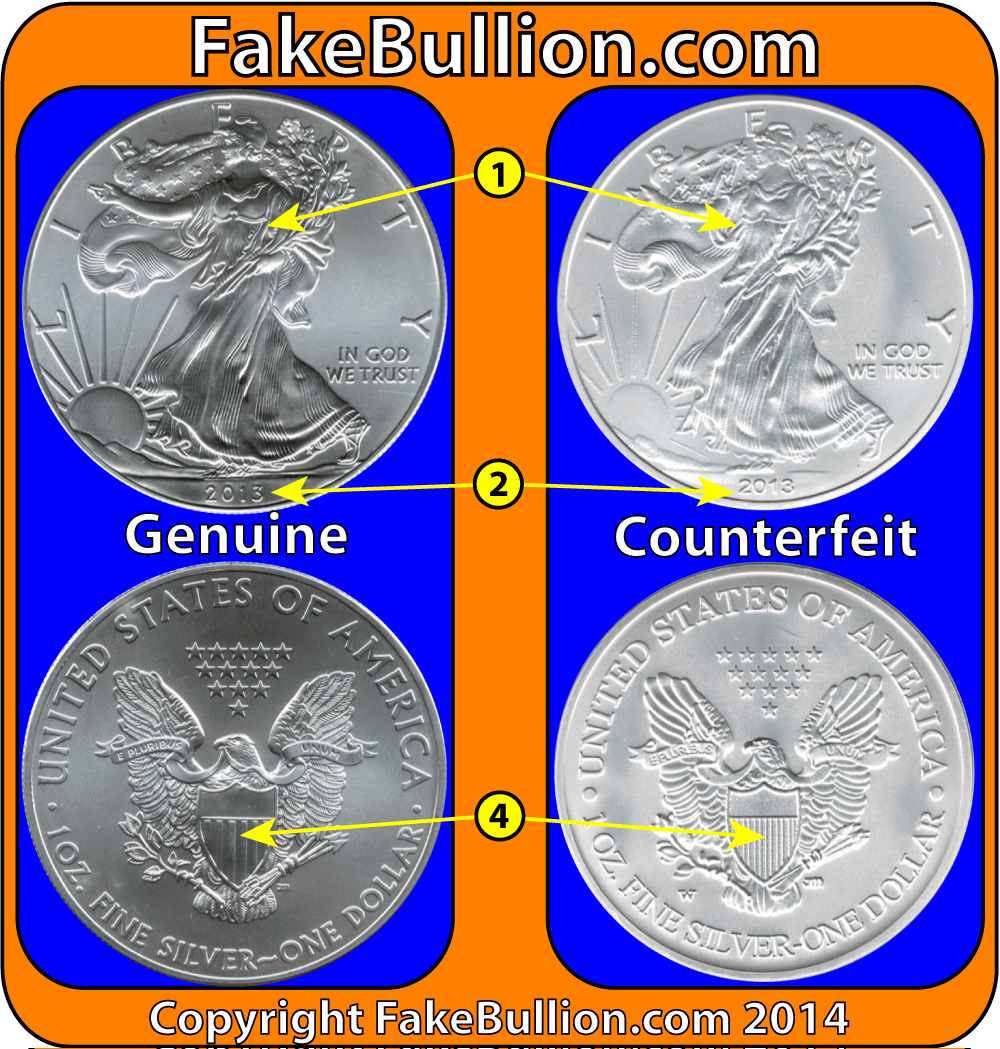 Notable Differences
The dress detail is lacking on the counterfeit, along with detail on the flag and branches. 
The date is smaller on the counterfeit.
The stripes on the shield are too narrow and too numerous on the counterfeit.  The eagle feathers also lack detail.  The orientation of the reverse may be incorrect (i.e. the coin is rotated around the vertical axis rather than the horizontal axis).
Discussion & Detection
The matte finish on this counterfeit is an improvement over the proof-like fields on earlier fakes, but it is too bright and monotone.  Combined with the poorly replicated details, this counterfeit should stand out to anybody who has handled enough genuine Silver Eagles.