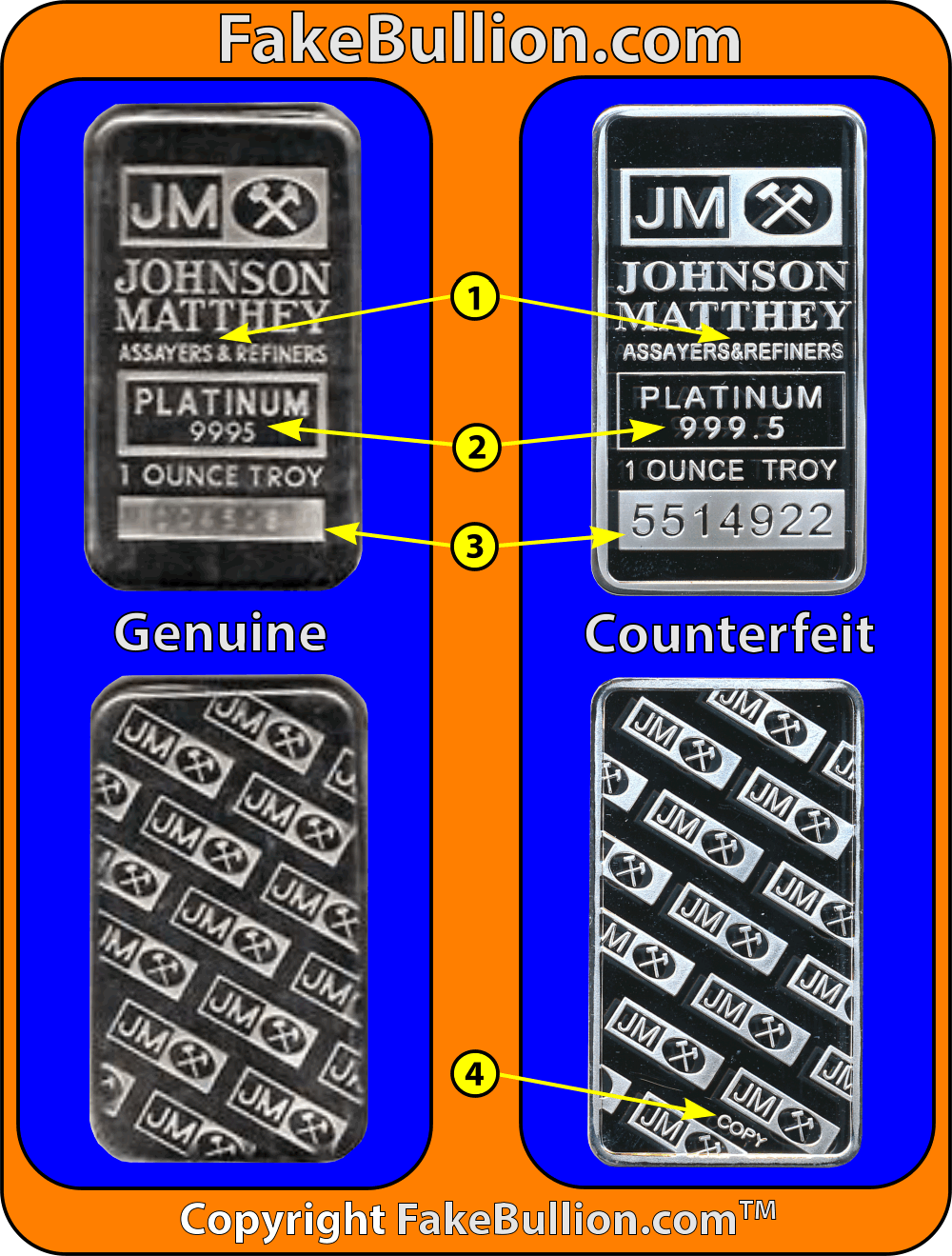 Notable Differences
There are no spaces surrounding the "&" symbol on the counterfeit bar.
The counterfeit bar reads "PLATINUM 999.5" instead of "PLATINUM 9995" and the rectangular box is wider on the counterfeit bar.
The serial number is larger on the counterfeit bar and is minted as an integral part of the bar rather than stamped onto the bar in a secondary process.
This counterfeit sample contains a "COPY" designation on the back, but this may not be present on all counterfeits of this type.
Discussion & Detection
There are sufficient defects in this counterfeit design to identify it by eye.  In addition to the differences noted above, this counterfeit has the sharper corner radius associated with earlier counterfeit silver bars.  Our sample resulted in a "left arrow" reading on both the original Precious Metal Verifier and the PMV PRO.