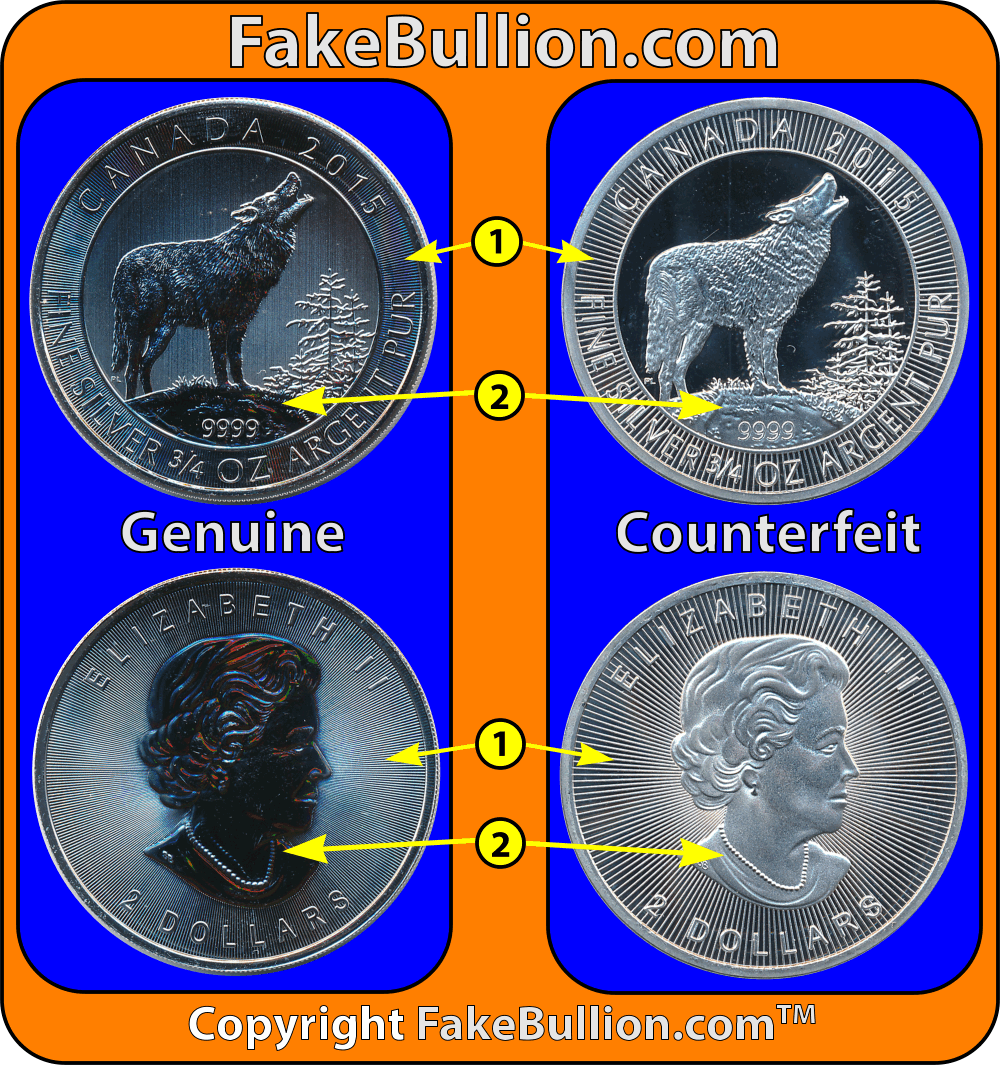 Notable Differences
The radial lines on the counterfeit coin are more pronounced and spaced farther apart on both the obverse and reverse.
Both the wolf (especially noticeable in the ground area) and the queen's portrait have a highly polished proof-like finish on the genuine coin but a more frosted finish on the counterfeit coin.

Discussion & Detection
The counterfeit coin is of the correct diameter but is noticeably thicker than the genuine coin.  The counterfeit coin also has a smooth edge where the genuine coin is reeded.  Coupled with the noticeably coarser radial lines on the counterfeit, there are sufficient visual cues to identify this counterfeit.  Our sample resulted in a "right arrow" reading on the original PMV using the .9999 silver setting, and a far right reading on the PMV PRO pure silver setting.  It also failed the PMV PRO measurement test, being significantly larger than the calculated size for pure silver.