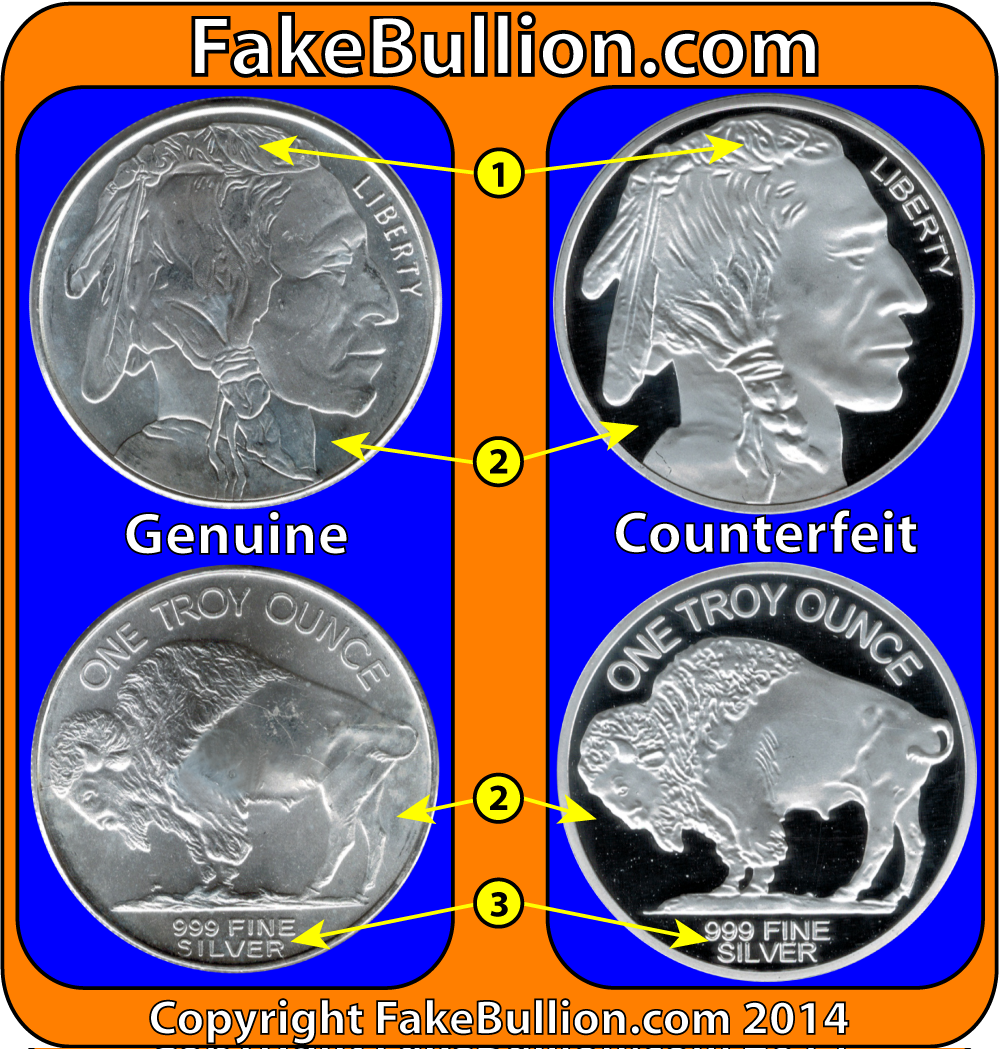 Notable Differences
The counterfeit design is not as crisp as on the genuine round.  The hair and feathers on the obverse and the buffalo fur on the reverse have less detail than the genuine round.
The field/background finish is proof-like on the counterfeit, where the genuine round has the same burnished finish throughout.
The 999 FINE SILVER lettering is taller on the counterfeit.
Discussion & Detection
The proof-like background/field surface finish and the weak details all around make this particular counterfeit fairly easy to identify, however there are many variations of this design from many different mints, so it would not be hard to overlook this one in a group of rounds.