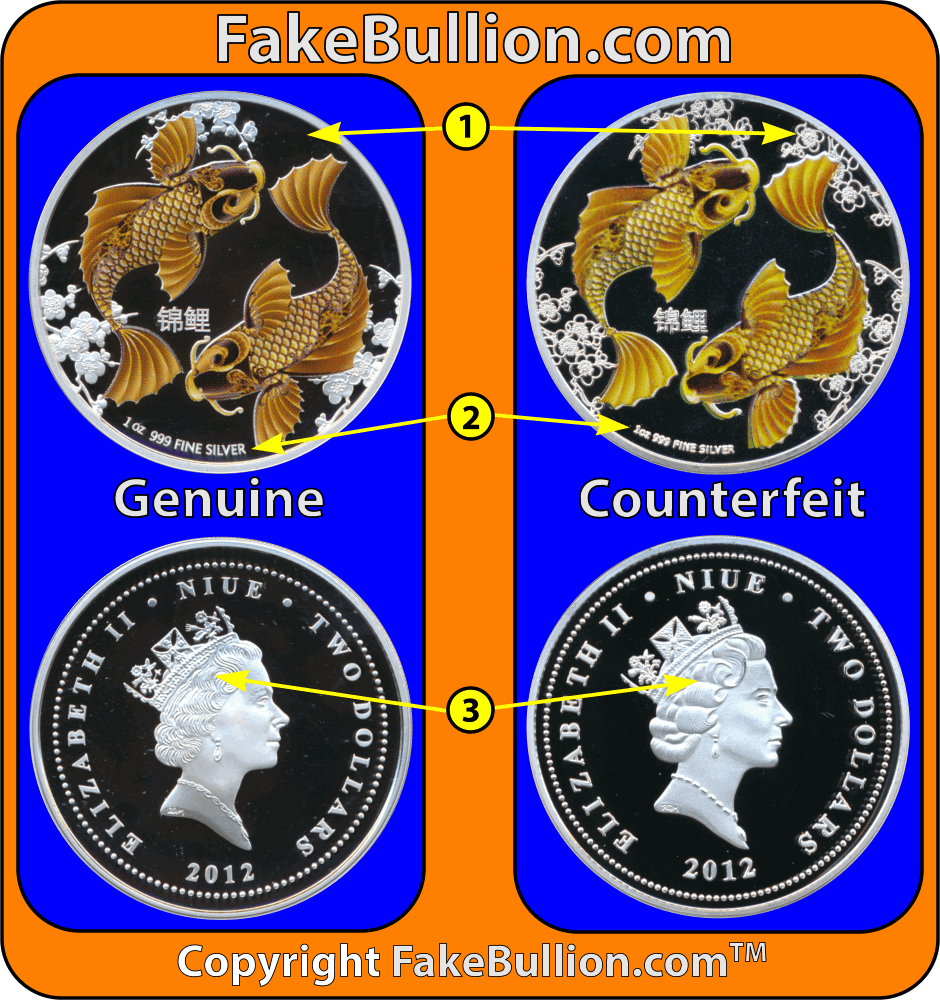 Notable Differences
The counterfeit coin has extra floral detail that is not present on the genuine coin.  The floral detail is also an outlined style on the counterfeit coin where it is solid on the genuine coin.
The lettering is smaller on the counterfeit coin.
The queen's portrait is less detailed on the counterfeit coin.  This is most noticeable in the hair and necklace.

Discussion & Detection
The colorization on this counterfeit proof coin is of lower quality than the genuine coin, but passable to the naked eye.  However the background detail and lettering error, along with the lower level of detail in the queen's portrait, are easy to spot if you have a comparison coin or the above graphic.  Our counterfeit sample also contained enough iron to stick to a magnet, though it is possible that copper or brass fakes have also been produced.  Note: the genuine coin was scanned through a capsule.