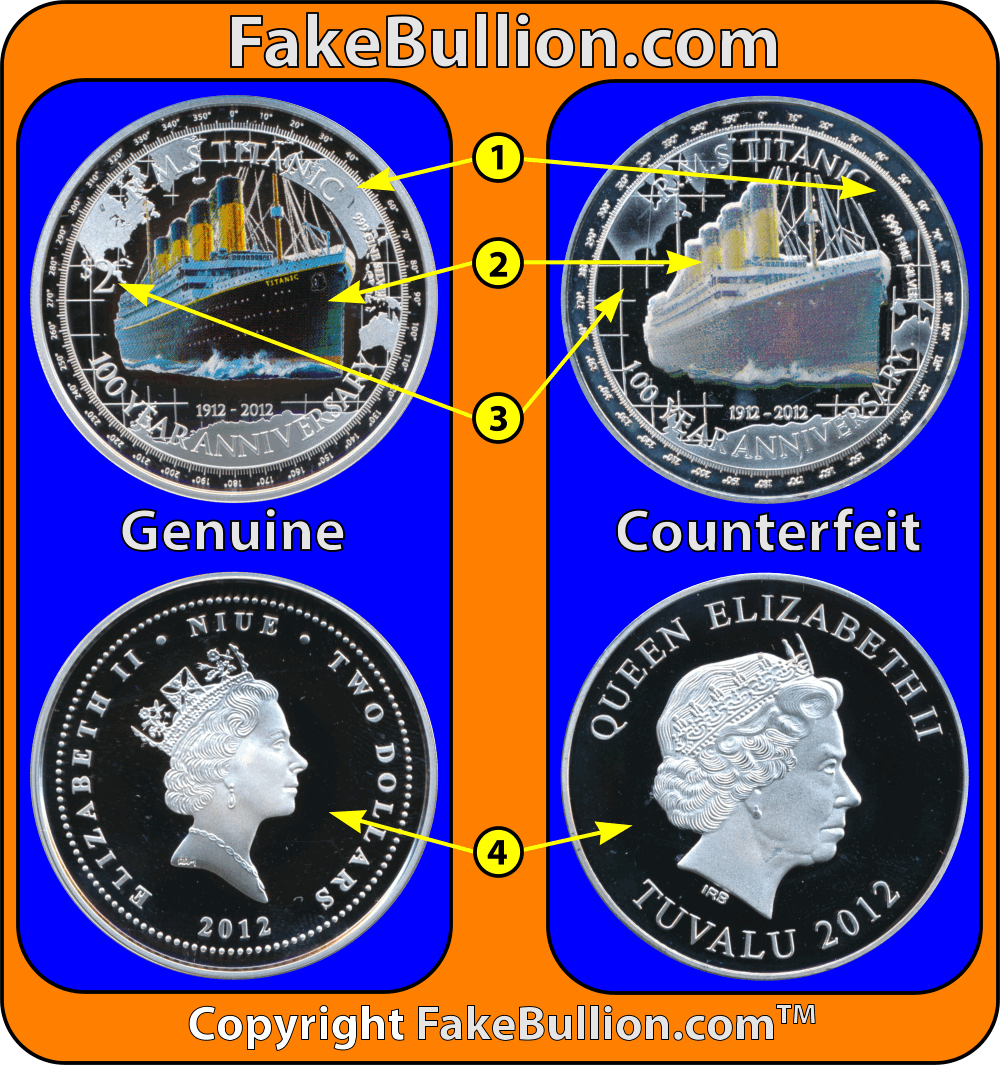 Notable Differences
Part of the map in the background is missing on the counterfeit coin.
The colorized portion of the coin is much duller on the counterfeit coin, and is missing the TITANIC lettering, portholes, and anchor.
The counterfeit coin is missing the $2 designation.
Our sample counterfeit was made with the wrong reverse image, a 2012 Tuvalu reverse instead of a 2012 Niue reverse.  Other counterfeits have been made with the correct 2012 Niue reverse, so a more accurate counterfeit may exist.

Discussion & Detection
There are numerous visual flaws that make this counterfeit easy to identify.  In addition, our counterfeit sample contained enough iron to stick to a magnet, though it is possible that copper or brass fakes have also been produced.  Note: the genuine coin was scanned through a capsule.