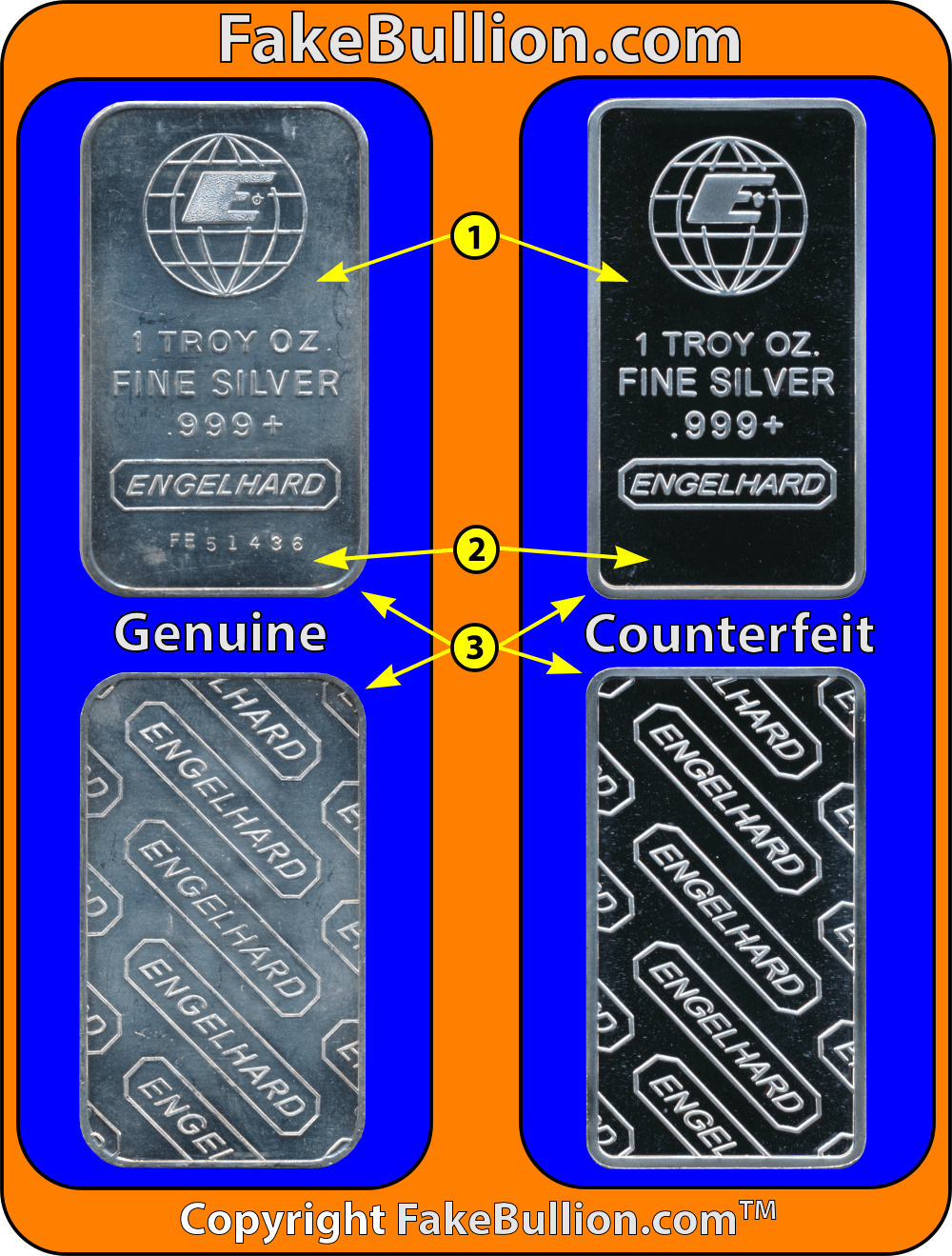 Notable Differences
The field on the counterfeit bar is more proof-like.
The counterfeit bar lacks a serial number.  According to All Engelhard, this style bar (portrait, wide "E" at top of globe logo, "MC" absent) was produced without a serial number, but the mintage was fewer than 2000, compared to a mintage of up to 400,000 with serial numbers.  Genuine bars of this style without serial numbers are much less common than genuine bars with serial numbers.
The radius on the corners of the counterfeit bar is too small.  This was common on earlier counterfeit bars.  Here it also allows for more of the ENGELHARD logo to show in the corners on the reverse of the counterfeit bar.
Discussion & Detection
This example is one of the earlier modern counterfeit silver bars which came to market around 2013.  The sharper corners (smaller radius) are a common feature of these earlier counterfeit bars and are easy to look for.  Our sample produced a "right arrow" result on both the Original Precious Metal Verifier and the Precious Metal Verifier PRO.