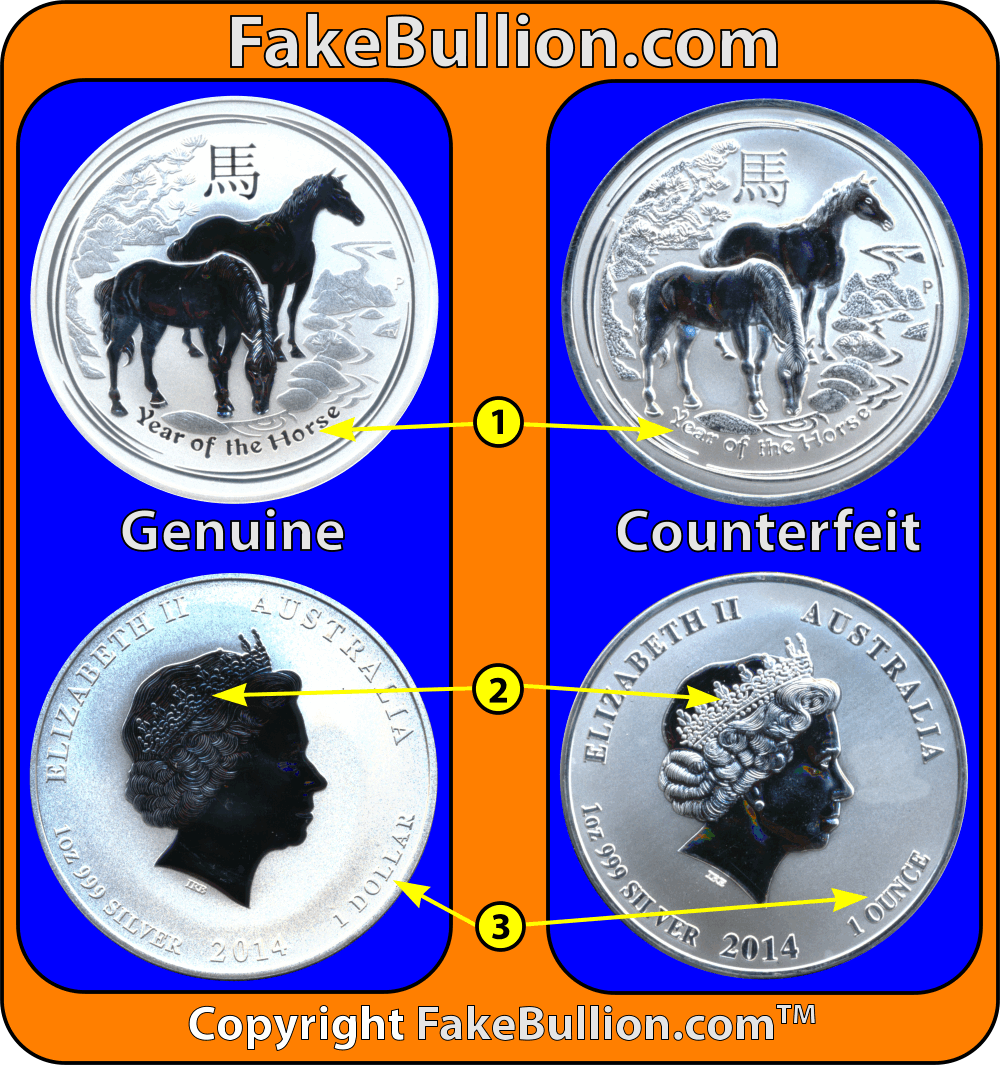 Notable Differences
The "Year of the Horse" lettering and the Chinese character for "horse" are incuse on the genuine coin but are raised on the counterfeit coin.
The details on the queen's portrait, particularly the crown and hair, are less refined on the counterfeit coin.
The counterfeit coin reads "1 OUNCE" instead of "1 DOLLAR" in the lower right of the portrait side.

Discussion & Detection
The most noticeable difference between the genuine and counterfeit coins is actually the diameter.  The Australian Lunar silver coins are larger than most 1 ounce silver coins, measuring 45 mm in diameter.  The counterfeit coin is only 40 mm in diameter.  The incuse vs. raised lettering is also easy to evaluate.