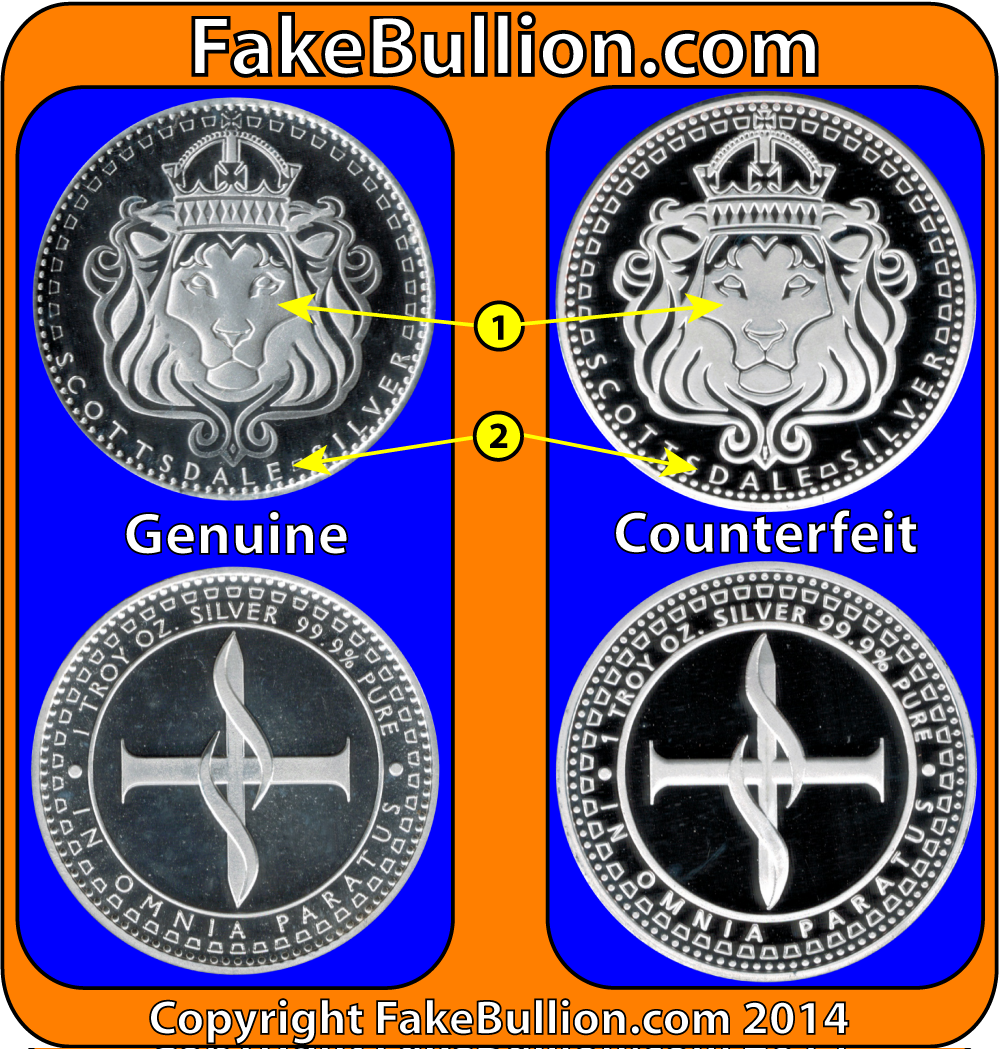 Notable Differences
The lion face on the counterfeit is flat, where the genuine design has some concavity.  The recessed diamonds on the crown, the recessed part of the eyes, and the mouth and chin lines have a frosted finish on the genuine round but a proof-like finish on the counterfeit round.
The lettering is slightly larger and bolder on the counterfeit piece.
Discussion & Detection
In this case the typical proof-like background/field finish on the counterfeit round is a very good match to the standard finish on genuine Scottsdale rounds.  Since the design is relatively simple, the details on the counterfeit are almost up to par with the genuine round, except for the minor differences noted above.  The smooth edge is correct and both the genuine and counterfeit pieces have some thickness variation across the round.  Without an authentic round in hand to compare it to, this fake could easily pass a cursory visual examination.  This piece is best identified through objective testing methods such as precise measurements, the Precious Metals Verifier, or the use of silver testing solution.