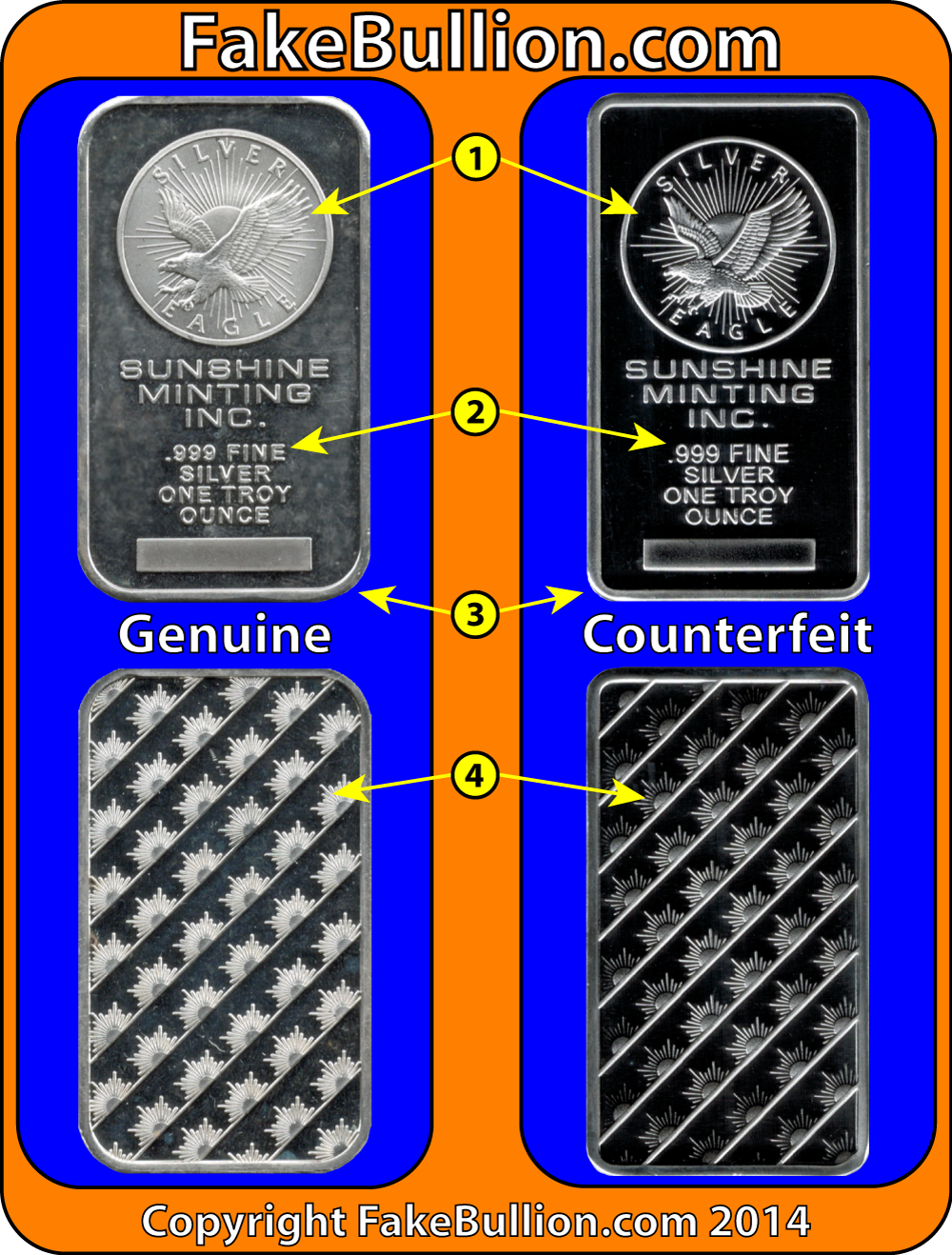 Notable Differences
The background behind the eagle inside the circle has a matte finish on the genuine bar and a proof-like finish on the counterfeit bar.
The lettering is slightly larger on the counterfeit piece.
The corner radius is smaller on the fake bar (sharper corners).
The sun rays on the reverse are thicker on the genuine bar and run together.  On the counterfeit bar, the rays are thinner and more distinct.
Discussion & Detection
Placed side by side, the counterfeit bar has crisper details and more contrast between the design and background field.  Somebody who has not handled a genuine bar might be tempted to choose the counterfeit based on the proof-like background finish and a more distinct logo.  However, with a little bit of experience, the smaller corner radius on the counterfeit is an easy giveaway that it is fake.