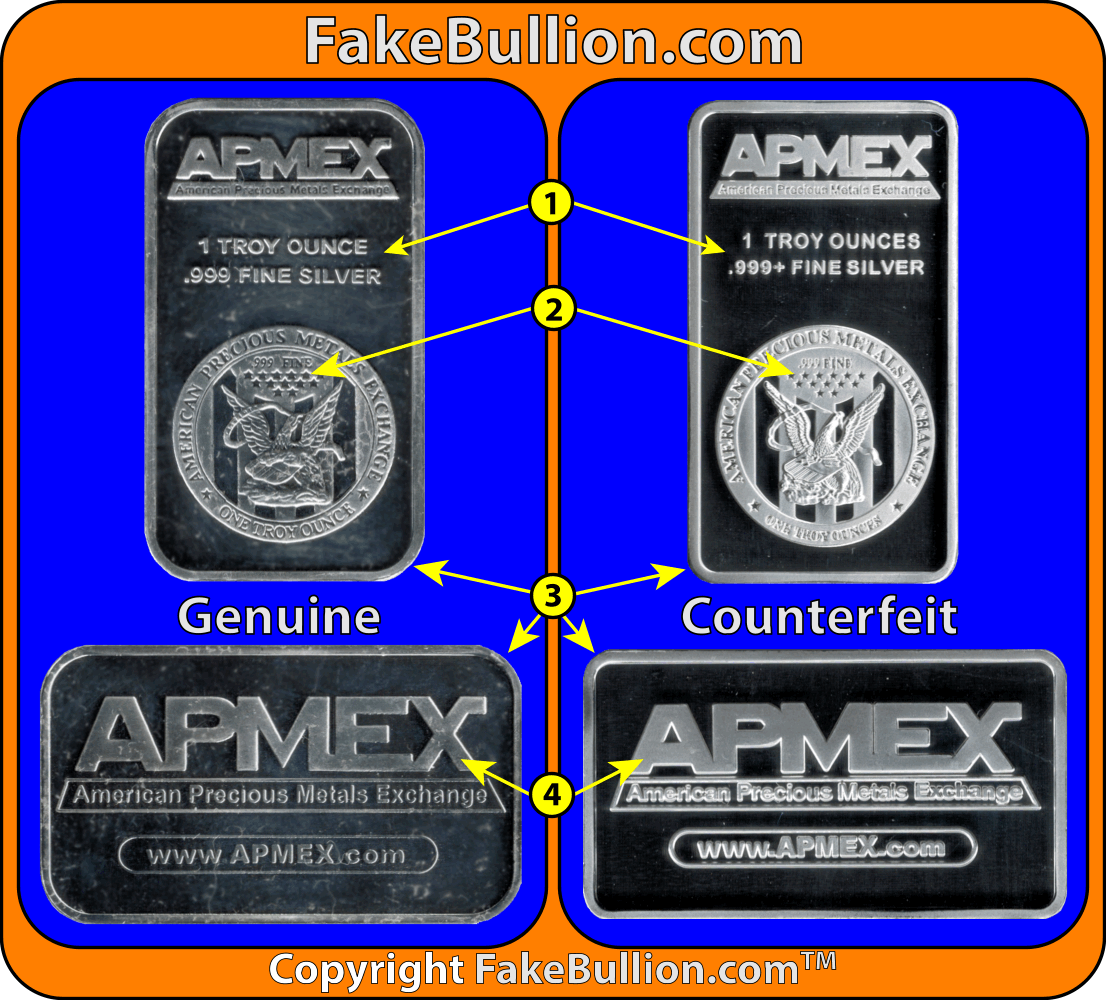 Notable Differences
The counterfeit bar reads "OUNCES" plural instead of "OUNCE" singular, and has a plus sign after the ".999" that is not present on the genuine bar.
The stars are smaller on the counterfeit bar, but the detail is generally crisper.
The corner radius is smaller on the fake bar (sharper corners).
The APMEX lettering is thicker/bolder on the counterfeit bar.
Discussion & Detection
Placed side by side, the proof-like field finish on the counterfeit bar is a good match for the genuine APMEX field finish, but the raised features have a more distinct matte finish on the fake bar.  Somebody who has not handled a genuine bar might be tempted to choose the counterfeit based on the crisper details, but the smaller corner radius is an easy giveaway that it is fake.  APMEX has made some slight changes to this design, so there will be genuine bars that do not match the genuine bar shown here exactly.