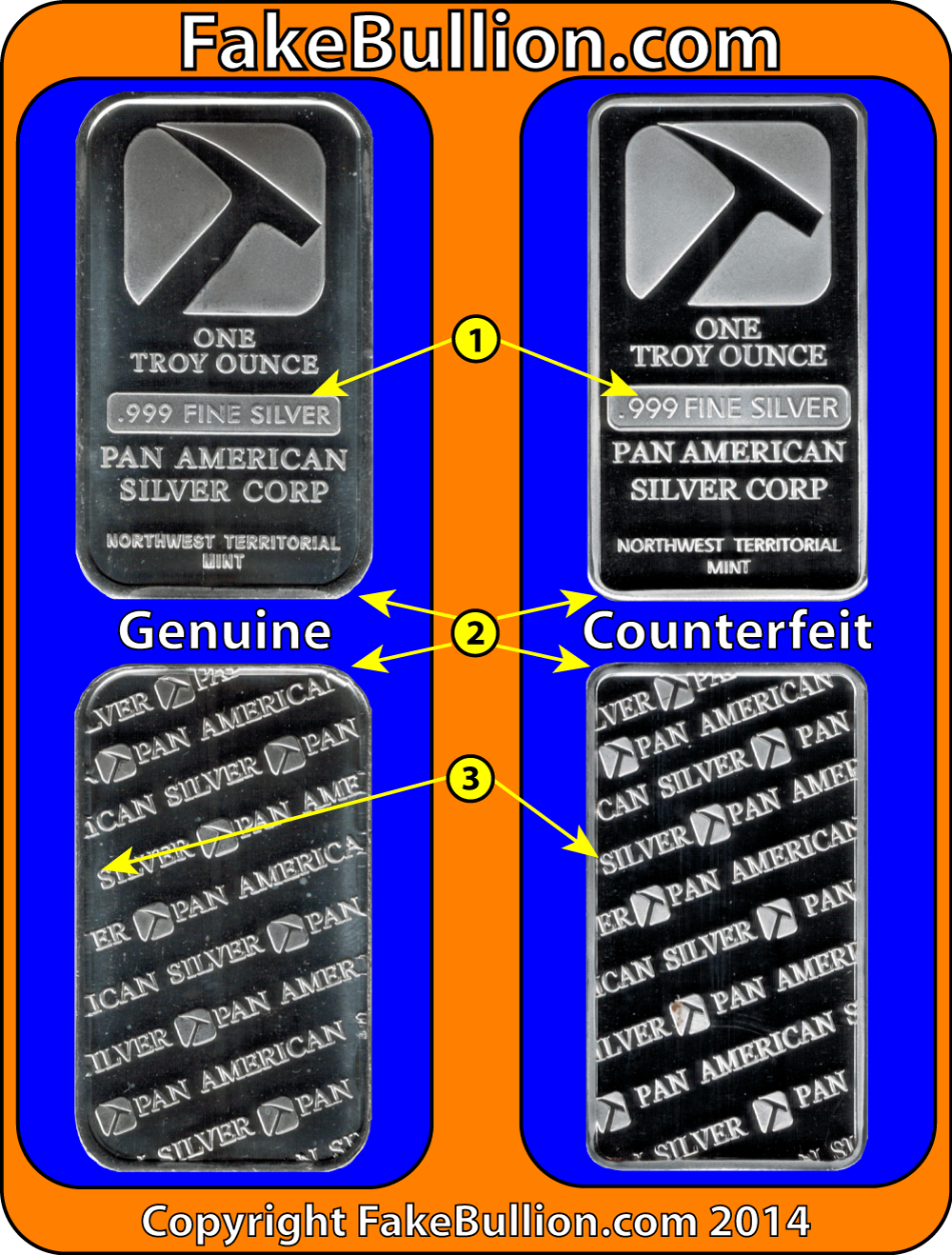 Notable Differences
The 999 FINE SILVER text is taller and thinner on the counterfeit bar.
The corner radius is smaller on the fake bar (sharper corners).
There is a gap between this instance of the word SILVER and the rim on the genuine bar, but the text nearly touches the rim on the counterfeit bar.
Discussion & Detection
The field and raised surface finishes on the counterfeit bar are a good match for the genuine Pan American finishes, though the matte finish on the raised surfaces is a little more distinct on the counterfeit bar.  The smaller corner radius on the counterfeit bar is the most obvious visual giveaway that it is fake.  The fake is also more narrow and thicker than the genuine bar.  Note that this is the first generation counterfeit Pan American bar.  A newer version is now in production that corrected some of the more obvious differences.  The fakes may come packaged in chunky plastic capsules, individually sealed soft plastic pouches, or in soft plastic strips mimicking the genuine Pan American packaging.