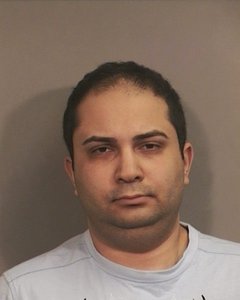 FLUSHING, NY — The Fourth Squad, in conjunction with the Crimes Against Property Squad, report on January 15, 2014 that Allen Natanel, 27, of 67-17 Kissena Blvd, Flushing, NY sold 98 counterfeit Morgan Silver Star dollars to National Pawn Brokers located at 265 Sheridan Boulevard, Inwood.
On January 18, 2014 Natanel sold 199 Morgan Silver Dollars to Stein Family Jewelers located at 784 Hempstead Turnpike, Franklin Square. 198 of theses coins were found to be counterfeit.
Natanel is charged with two counts of Possession of a Forged Instrument and thirty counts of Criminal Possession of a Forged Instrument.
 
Click here to read the full article on LongIsland.com.