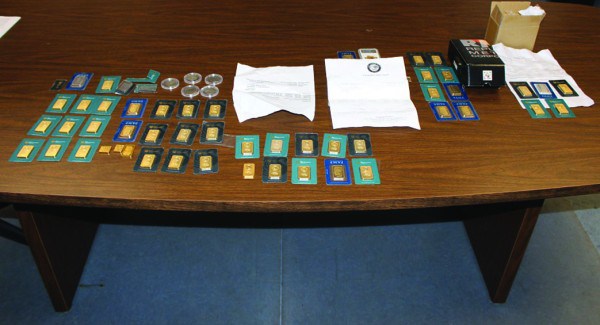 LEWES, DE - A Lewes couple was arrested for allegedly selling counterfeit gold bars and coins to victims throughout Sussex County, police said Tuesday.
On Oct. 24, Delaware State Police said detectives from the Financial Crimes Unit initiated an investigation after alleged victims came forward and reported two suspects selling counterfeit gold bars and coins in Sussex County.
After conducting interviews and examining evidence it was revealed that Paul Micaletti, 41, and Heather Micaletti, 34, both of Ocean View, had allegedly sold more than $35,000 in counterfeit gold to victims who thought they were purchasing legitimate gold bars, police said.