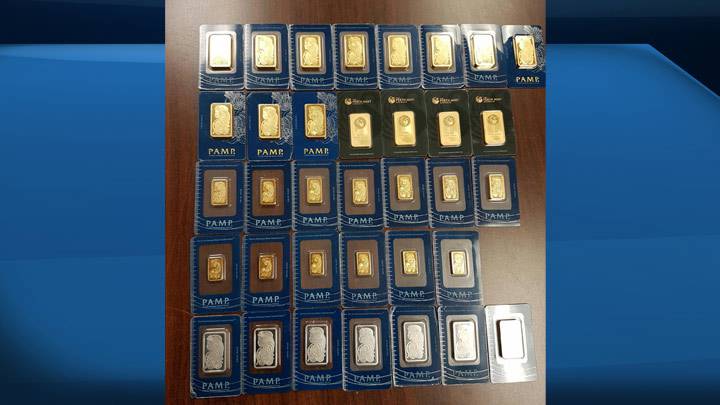 SASKATCHEWAN, CANADA - Police said three men were arrested after officers seized fake pieces of gold and platinum following a Saskatchewan traffic stop and may be involved in suspicious sales in three Prairie provinces.
Members of the Broadview combined traffic services were on patrol Saturday morning on Highway 1 when they stopped an eastbound vehicle for excessive speeding.  A check of the three men in the vehicle found that one had a warrant out for his arrest.
Officers then searched the vehicle and said they found a large amount of cash and what appeared to be 32 pieces of gold and platinum with a street value between $50,000 and $100,000.