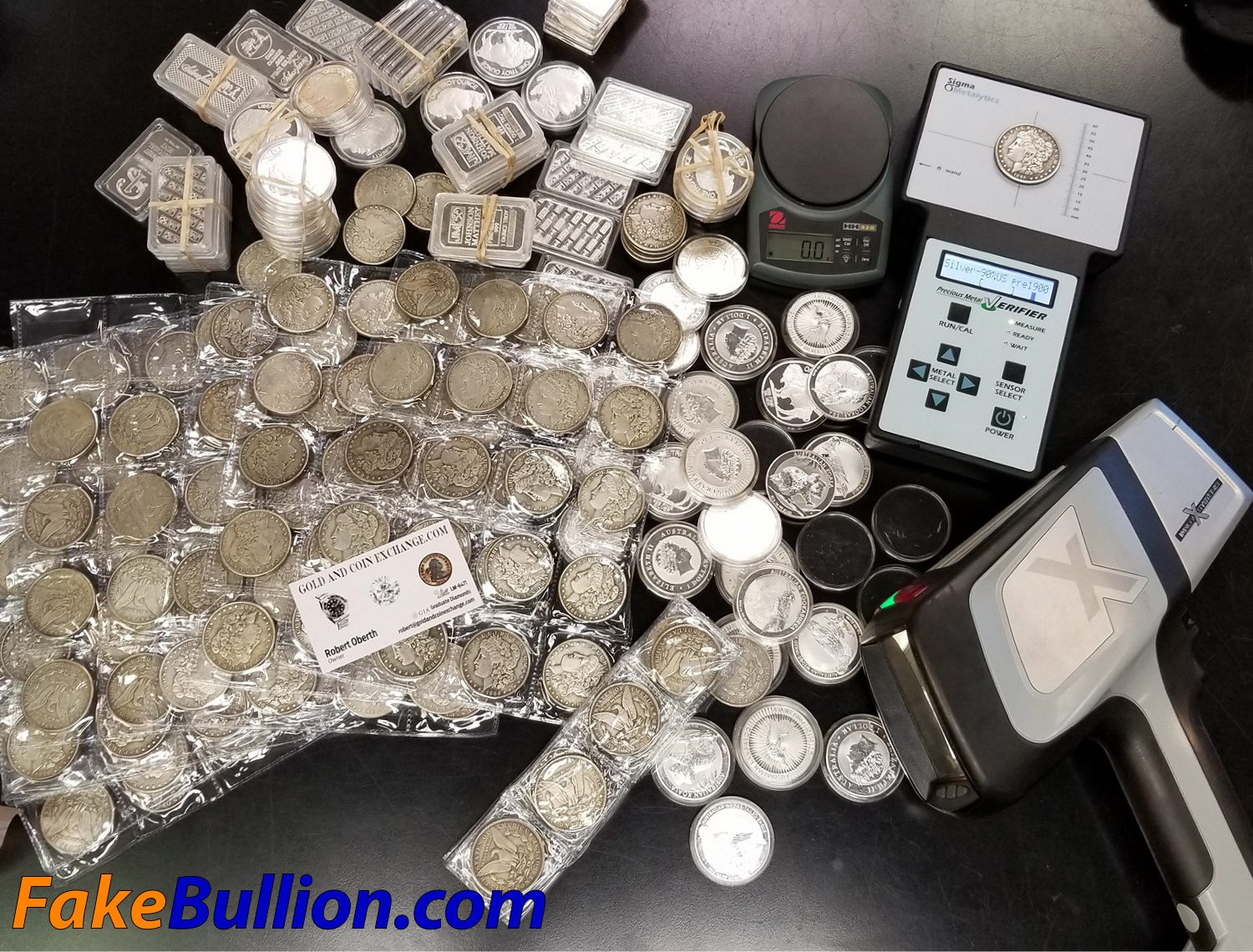 MARIETTA, GA - Approximately 250 pieces of counterfeit silver walked through the door of the Gold & Coin Exchange in Marietta, Georgia Saturday morning.  A long-time store customer, who was considering purchasing a collection from a third party, became suspicious of the items and brought them to the store for testing. 
The store owners quickly determined that the entire collection, consisting of approximately 100 one-ounce silver bars and rounds and approximately 150 silver dollars, was fake.
The bullion items included counterfeit Johnson-Matthey, Engelhard, Silvertowne, and Northwest Territorial Mint bars, generic buffalo rounds, and Australian Koala, Kookaburra, and Kangaroo coins.  The bars and rounds were packaged in "chunky" style plastic capsules that are frequently included with Chinese-made fakes.  Such counterfeits are most commonly made of silver-plated brass.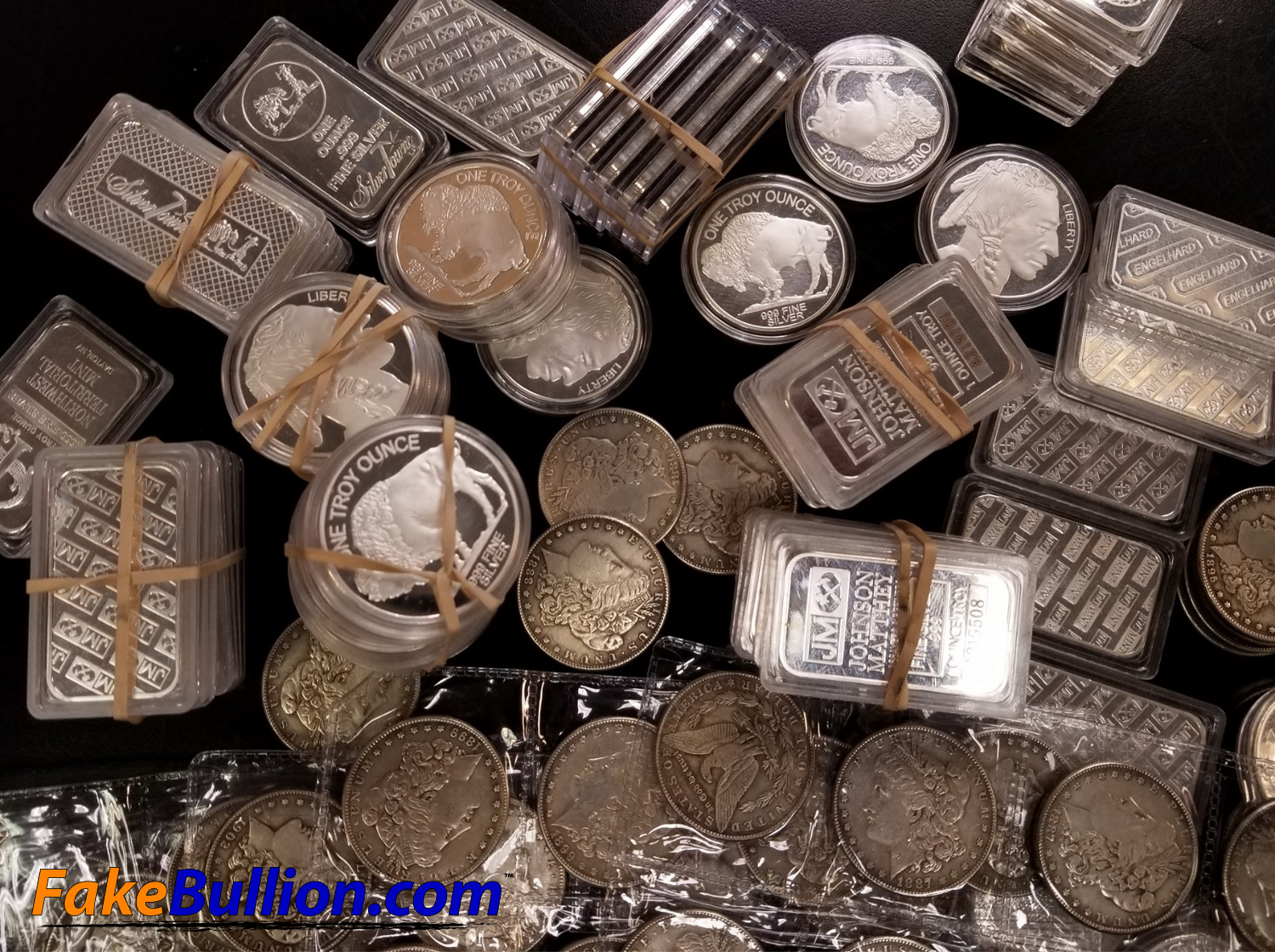 The counterfeit silver dollars consisted of various date Morgan dollars which had been tumbled and stained to simulate age and circulation.  Many of the fake dollars were packaged in plastic sheets.  The coins were non-magnetic but tested slightly outside of the expected range for pre-1900 90% US silver on a Precious Metal Verifier.  Testing with an XRF device determined the fake dollars were made primarily of copper.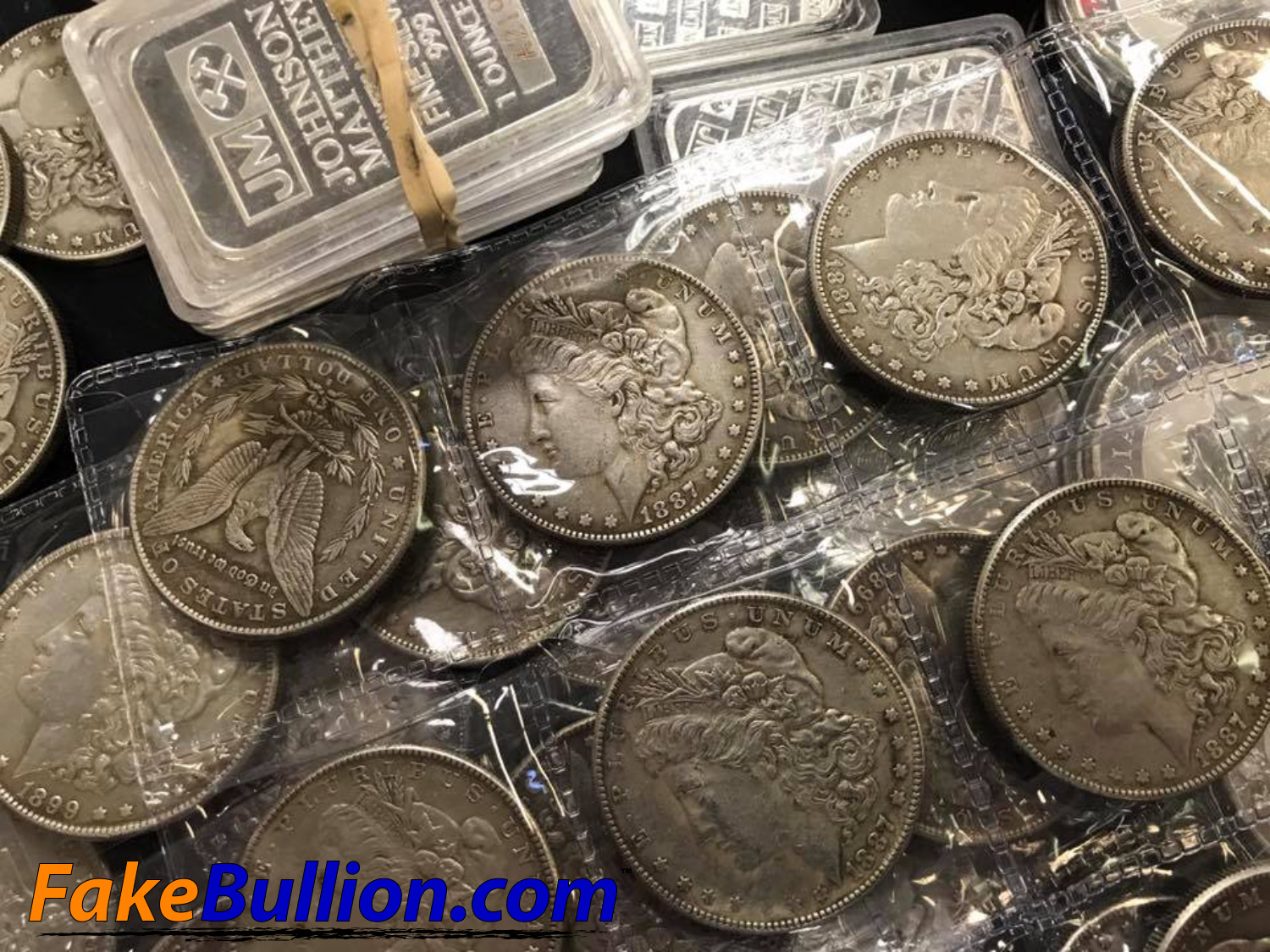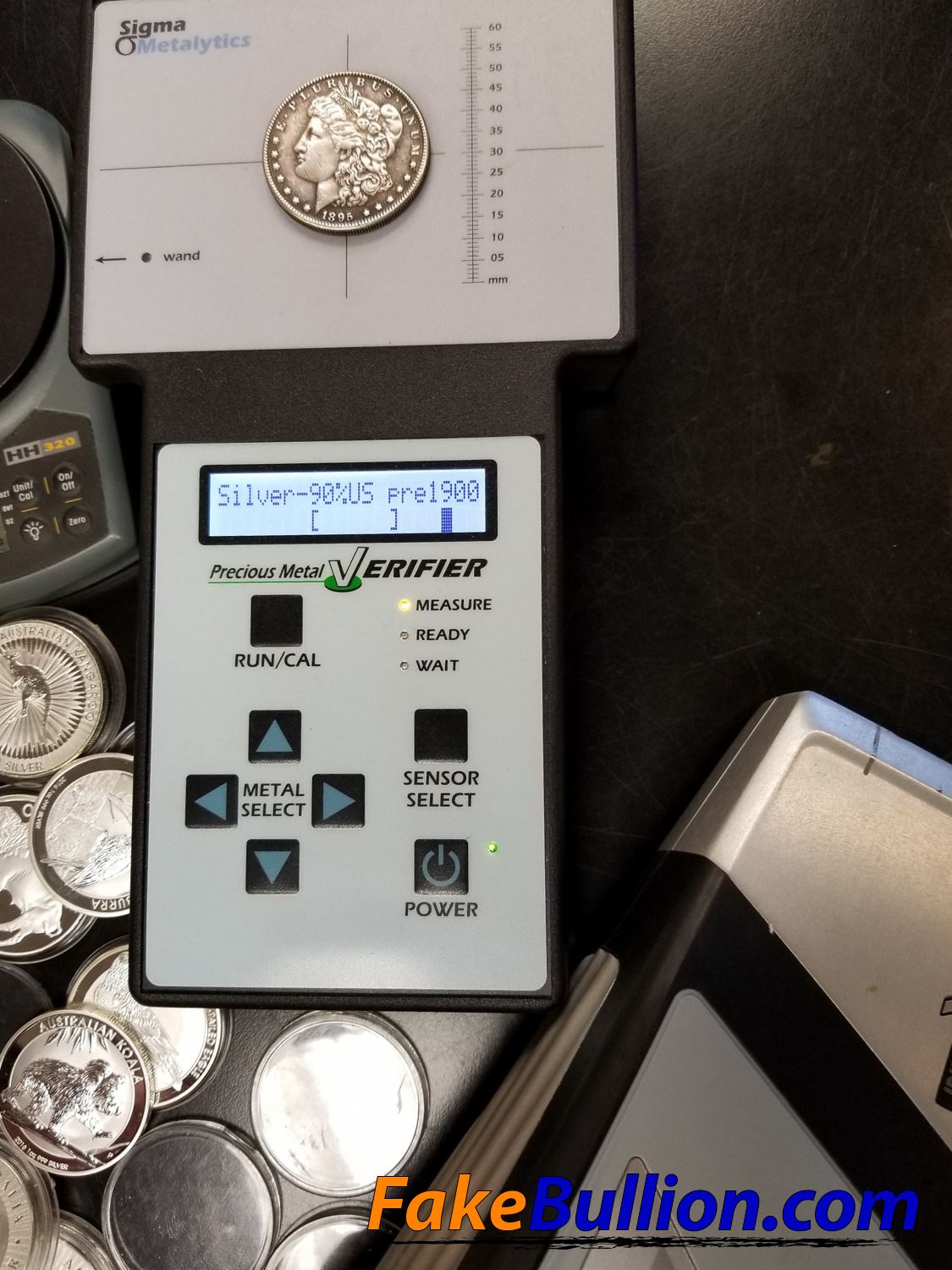 There is no word on whether or not the owner of the collection knew the items were fake.  If real, the collection may have been worth upwards of $4000.