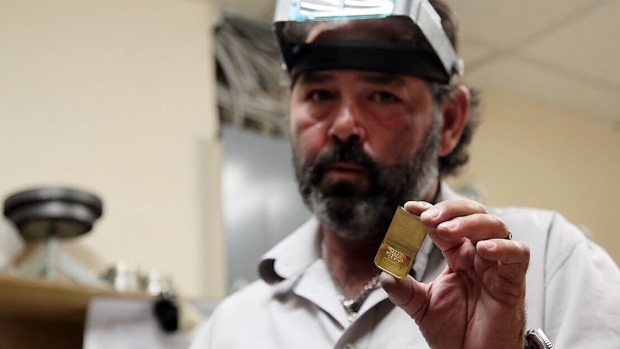 OTTAWA, CANADA - The Royal Canadian Mint is investigating how a sealed, "pure gold" wafer with proper mint stampings may in fact be a fake. 
The one-ounce gold piece, which was supposed to be 99.99 per cent pure, was purchased by an Ottawa jeweller on Oct. 18 at a Royal Bank of Canada branch. Yet tests of the bar show it may contain no gold at all.
When neither the mint nor RBC would take the bar back, jeweller Samuel Tang contacted CBC news.
"Who is going to make sure those [gold wafers] are real?" asked Tang. "I am worried there are more of those [gold wafers] out there, and no one knows."
RBC has now picked up the bar and and returned it to the mint for testing, refunding Tang the $1,680 purchase price. 
The Royal Canadian Mint said in a statement to CBC it is in process of testing the bar, "although the appearance of the wafer and its packaging already suggests that it is not a genuine Royal Canadian Mint product."