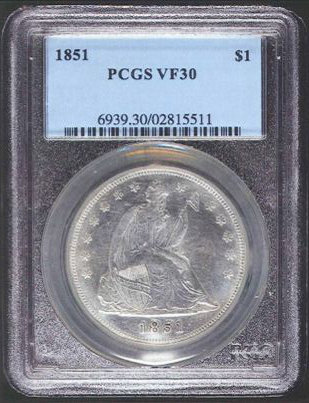 MINNESOTA - Robert Webber says he spotted the 1845 U.S. silver dollar as a Chinese counterfeit the minute he saw it.
Webber, of Goldsboro, N.C., returned the bogus coin to Burnsville Coin Co. last year for a refund of $449. He included a note warning that the other two coins he had ordered, at a cost of $12,400, must be certified as authentic by the Professional Coin Grading Service (PCGS) -- or else.
It appears that Burnsville Coin owner Barry Skog is about to find out what that means.
Webber said the other coins he received -- 1851 and 1858 silver dollars -- not only were fakes, but also were encased in counterfeit PCGS holders. He showed them to PCGS representatives at a Boston coin show last year, and its parent company, Collectors Universe Inc., filed a lawsuit Dec. 7 against Skog and his company in a California federal court alleging trademark infringement.