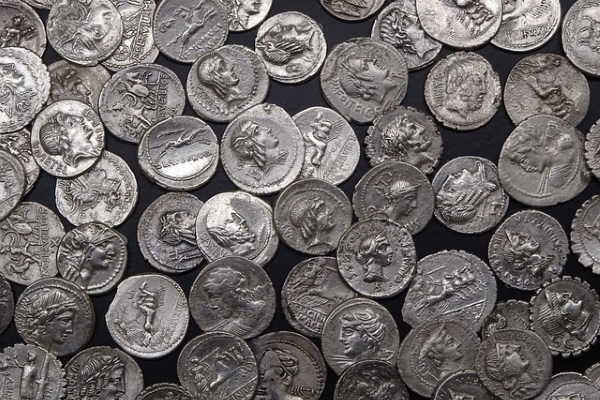 A US man has been awarded a patent on a way to tell if a coin is counterfeit, simply by looking at the pattern of damage though wear and tear.
The patent – awarded to IP attorney Christopher Rourk of Dallas lawfirm Jackson Walker LLP, covers the use of surface and edge imaging data that could be automated to provide a rapid means of detecting fake coins, particularly those that are purported to be ancient.
The technique involves developing a database of the environmental damage that occurs during the lifetime of authentic coins, including mint defects, oxidation, and pitting, for example. This could be compared with the defects present on a sample coin to see if the pattern confirms to the database, serving as an initial screen to see if it is authentic, asserts the patent.