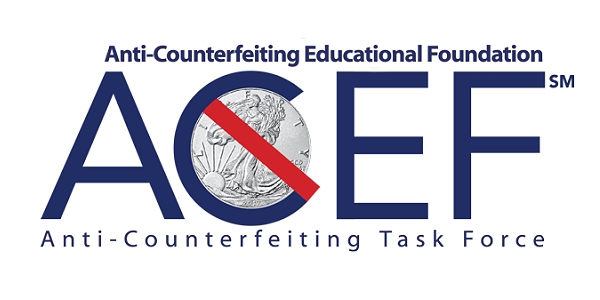 The Anti-Counterfeiting Educational Foundation (ACEF) now provides collectors, dealers, the general public and victims of suspected fraud with a convenient and secure way to report information about counterfeit coins, bars, holders, rounds, mint products, paper money or other suspicious counterfeit related activities.
"See it? Report it! If you have information about a counterfeit, you can easily go to the ACEF website and click on the Counterfeit Alert tab," explained Doug Davis, ACEF Director of Anti-Counterfeiting.
"From there you are able to report a counterfeit by completing the simple online Counterfeit Report Form. Reports submitted that identify criminal or suspected criminal counterfeit activity are promptly sent to the appropriate local, state and federal law enforcement agencies with the necessary information to initiate a formal investigation," said Davis, a former Texas Police Chief.