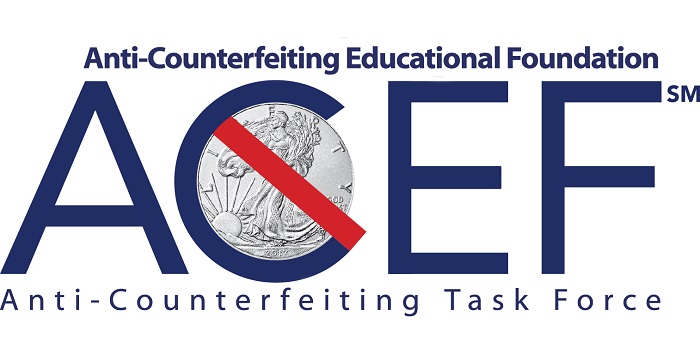 TEMECULA, CA - The Anti-Counterfeiting Educational Foundation has been granted membership into CrimeDex, the world's largest criminal investigation network composed of more than 4,000 law enforcement agencies, financial institutions, and criminal investigators across the United States and around the globe.
"The CrimeDex platform allows members to send out alerts, develop leads, and track criminal trends and patterns," explained Doug Davis, ACEF director of Anti-Counterfeiting. "CrimeDex members are from all levels of law enforcement including the Secret Service, FBI, U.S. Postal Inspectors, and Homeland Security."
ACEF assists federal, state, local law enforcement, and prosecutors to fight counterfeiting and the sales of counterfeit coins and banknotes, allowing law enforcement agencies to move quickly in the investigation and prosecution of cases.