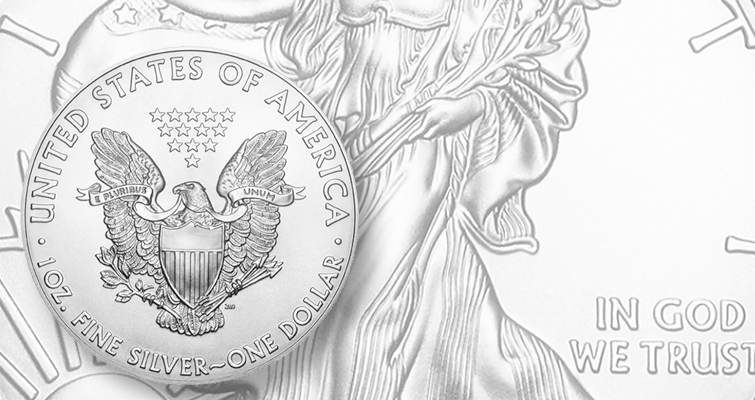 The U.S. Mint is moving ahead with plans to redesign the reverses of the silver and gold American Eagles for 2021 to accommodate the use of anti-counterfeiting technology at the production stage.
Treasury Secretary Steven Mnuchin has given the Mint the green light to replace the designs, which have appeared on the coins since their release in 1986.
"We are planning a redesign of the American Eagle Silver and Gold coins in honor of the 35th anniversary of the American Eagle program. The details of this redesign will be announced in the near future. There is currently no plan to redesign the American Eagle platinum or palladium coins," said Todd Martin, acting chief for the Mint's Office of Corporate Communications.
The redesigned reverses will be introduced first on bullion releases dated 2021. The anti-counterfeiting measures will be introduced later on the Proof and other collector versions.