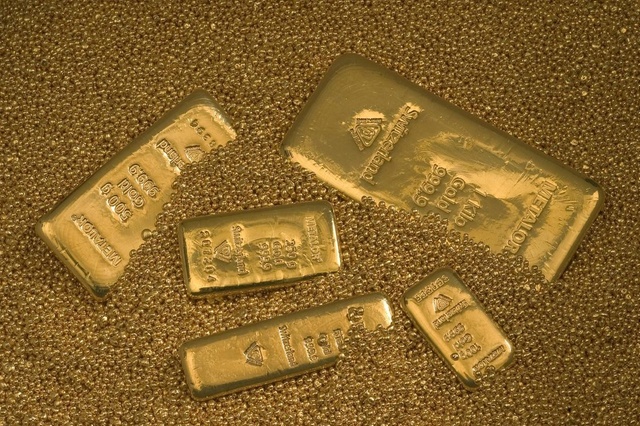 Swiss refineries have come under the spotlight following revelations that fraudulently stamped gold bars with their logos are being used to launder smuggled or illegally sourced gold. Refineries rely on new technologies to stay ahead of forgers and preserve their reputation.
"The latest fake bars ... are highly professionally done," Michael Mesaric, the chief executive of Swiss refinery Valcambi told Reuters during their recent investigation external linkinto the matter. He calculates that a couple of thousand gold bars have been found but says that there could be more still in circulation.
Over the past two years, the American bank JPMorgan has discovered more than a thousand contraband gold bars in its safes. Some forgeries carry the signatures of major Swiss refiners.
Switzerland processes about 2,000-2,500 tonnes of gold a year, worth approximately $100 billion (CHF100 billion).
The trademarks of Valcambi, PAMP, Argor-Heraeus and Metalor are among the most common and trusted in the industry.