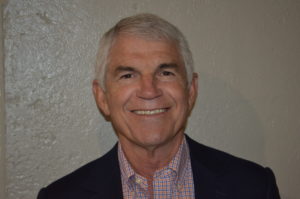 ROSEMONT, IL - Doug Davis, founder of the Numismatic Crime Information Center and a former Police Chief of the Dallas suburb of Pantego, Texas, has been selected by the nonprofit Anti-Counterfeiting Educational Foundation to be its next Director of Anti-Counterfeiting.
Davis has more than 30 years of experience in law enforcement and in helping to combat numismatic-related crimes. He served the past two years as Chair of the Education-Law Enforcement workgroup for the ACEF Anti-Counterfeiting Task Force.
The Task Force's Expert Network is composed of more than 90 volunteer experts who assist local, regional and federal law enforcement agencies on cases involving counterfeit coins and precious metal bullion products. The Task Force also provides education to consumers about how to protect themselves from being defrauded by counterfeit coins and precious metals bars they may encounter.