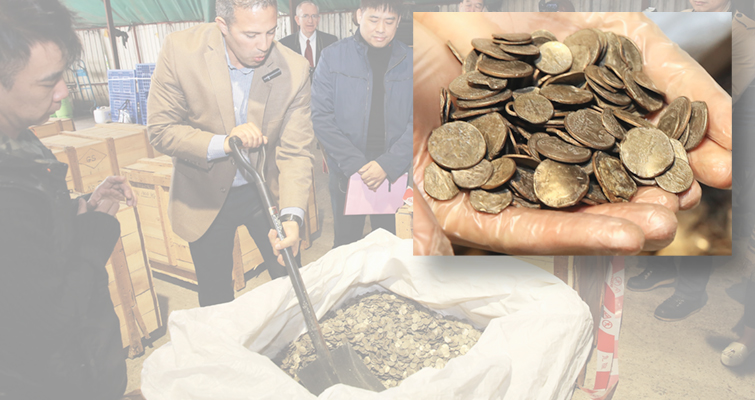 Pending the development of additional safeguards for its Mutilated Coin Redemption Program, the U.S. Mint has again temporarily suspended the processing of applications and submissions of material, Mint officials announced May 9.
This is not the first time the program has been suspended.
In 2015, the Mint suspended the program to assess the security of the program and develop additional safeguards to enhance the integrity of the acceptance and processing of mutilated coinage.
The Mint engaged in the rulemaking process to revise the Treasury regulations appearing at 31 C.F.R. part 100, subpart C. Additionally, the Mint published on its website detailed information relevant to the revised procedures for the exchange of mutilated coins.
During that suspension period, the Mint filed a civil complaint alleging irregularities in the program and seeking forfeiture of millions of dollars in mutilated coins submitted by overseas vendors for redemption.
The program remained suspended for nearly two years, with the U.S. Mint planning to resume activity before the end of 2017. The program was resumed Jan. 23, 2018.