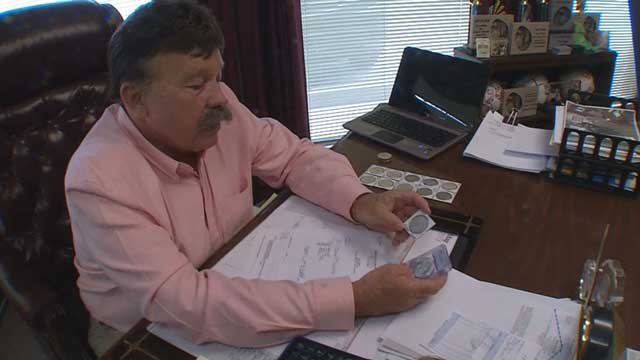 OKLAHOMA CITY - Coin dealers are seeing a rise in theft with people trying to sell fake coins in the Oklahoma City and Tulsa area.
Rod Powers, an Oklahoma City numismatist, is warning dealers and consumers who are in the market to buy or sell gold and silver to take extra precautions of the coins they buy.
"If it's too good, it probably is not real," he said.
However, even the best can fall victim to fake coins. He says one of his employees recently was fooled by a collection.
"It looked good but $1,270 worth of product that is worthless," Powers said.
While Powers believes these sellers didn't know they were fakes, he says many people do know what they're doing. In fact, dealers are keeping a watch out for Gabriel G. Owen, who is suspected of selling $10,000 in fake gold and silver coins in Tulsa and $6,000 in Oklahoma City during the week of April 8.