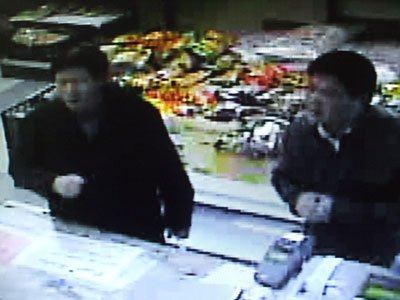 PORTLAND, OR - Police are looking for two suspects who conned a North Portland grocery store owner into buying thousands of dollars of fake gold ingots earlier this month.
According to Portland police, on Jan. 5, the suspects approached the owner of the Vieng Lao Oriental Food Center on North Killingsworth Street and asked if he was interested in buying Chinese-style gold ingots. After negotiating a price, the victim was given a sample, which tested positive for gold.
After making the purchase, the owner took the ingots to a jewelry store to sell them, where he discovered they were counterfeit.